Explainer video costs – what to expect
What does an explainer video really cost? – A frequently asked question. Very frequently. As soon as you deal with the topic of video marketing, you will discover a variety of answers online. Everything from CHF 350 to CHF 35,000, some of them are even absolute high end products around CHF 70,000 (excuse me …what?!) It's understandable that you don't know what to believe anymore and where these prices come from. At this point we would like to shed some light on the dark. 
Alright, to make it clear beforehand: Actually, the question cannot be answered that clearly and depends on many factors. Due to the different production possibilities and diverse fields of application, it is not possible to fix a lump sum price for an explainer video. Still,  in this article we explain 
the factors that determine the price of an explainer video,

what the general industry standard ist and 

what to watch out for.
How much does an explainer video cost? – These factors matter
Whether a CHF 5 hostel in Thailand littered with cockroaches, an economy ticket of a budget airline or a CHF 2 jersey tank top from a fast fashion label: The motto "You get what you pay for" – applies to many different articles and services in life … and so it does to an explainer video. If you pay a cheap price, the end product can often turn out to be… well a bit cheap. If you pay a higher price, you can expect a much better video quality. (Well, obviously this may also depend on the supplier). 
The pricing for an explainer video can be very different and generally depends on your personal goals and requirements, the complexity of the topic, style and duration of the video and other factors. Generally speaking, the industry standard for the sole production of a 60-second video is around CHF 4,500 – CHF 10,000.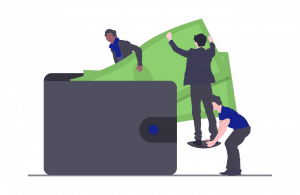 Due to the lower production effort and minimalistic style, a whiteboard animation will be much more affordable than a complex 3D production with lots of movement and smooth transitions. To understand the composition of the different prices, the following is an overview of the production steps that need to be taken into account: 
Briefing/Workshop 
The goal and target group analysis should be discussed in detail beforehand. Depending on how much information you can provide and depending on the topic, it may be a short discussion, but it may also take several hours. The consultation is extremely important and also gives you the opportunity to make sure that you have chosen the right agency partner. 
Concept and Storytelling 
In order to stand out from the crowd and create an effective video, the creative idea is crucial. For this purpose, the creative minds develop a concept together to implement the topic in the best possible way with the help of creative storytelling.
Script and Storyboard 
The script is the most important element of an explainer video and highly influences its future success. Creating a proper narration is quite challenging, as it has to be short and concise, but still get all the important information right to the point. Of course, a professional speaker who has a precise command of articulation and whose timbre matches the corporate image and video style should not be left out. 
Once the script is written, it's time for the storyboard. The spoken text must fit perfectly with the individual image sequences. Graphics or pictures are combined to a storyboard. Here you have to consider how detailed the graphics are, how many graphics are needed per scene and how long the video takes. 
Animation 
Now the Motion Designer can get to work and bring the illustrations to life. Depending animation type and its complexity, the costs may differ enormously. In collaboration with the agency you should decide in advance which style fits best to your available budget and the corporate image and product. 
Sound design and Music 
What would be a film without any music? Emotionless, unspectacular and bland. That's why the sound design is the icing on the cake. It spices the explainer video up and helps to create feelings and emotions. Again, the prices strongly depend on whether you work with ready-made jingles or whether the sound designer composes individual music. Also, don't forget to clarify the license.
Postproduction/ Corrections 
Depending on customer feedback, regular changes might be necessary. In this case it makes sense to clarify with the agency during the briefing whether a certain number of corrections is included to not get stuck with massive follow-up costs. 
Rendering 
Once the video is done, it must be converted into a special format, that fits the required platform. The rendering may take quite some time because of the video's large amount of data. 
As you can see, the creation of an explainer video is a very complex process that requires many hours or weeks of work, as well as a variety of talents – from copywriters, sound designers and motion designers. Since the explainer video can be adapted to individual needs, you should discuss all points openly and honestly with the agency. A good agency will always try to find the best possible added value for the available budget. 
Find the right agency and avoid hidden costs 
Some agencies advertise with a price of CHF 300 for a complete video. Beware of low-cost providers! As you have just read, an explainer video requires a lot of time and work. An agency offering an extremely low price could either have an enormous amount of hidden costs, offer very poor quality or sell mass template solutions making you a twin of your competitor soon. 
Of course, choosing the right provider is not so easy either, as these are now a dime a dozen. Do some detailed research and find out more about the creative process. Also, ask for a transparent price list – you should know exactly where your investment is going to protect yourself from any hidden costs.
You can keep the following questions in mind: 
is the agency eager and ambitious to achieve your goals in the best possible way? 

is the agency fully aware of how

the performance of the video

should be measured? 

how does the portfolio look like and what do other clients say? 

does the agency make an effort to customize its products or does it work mainly with ready-made templates?  
Is it really worth it? 
Are you still wondering if it is actually worth the investment? Even if we think of the lower price range of about CHF 4500, it is still a lot of money. Therefore your concerns are totally justified. However, don't forget to keep an eye on the ROI and think about the long-term added value. Videos have become an indispensable marketing element anyway. Large companies like Crazyegg, Dropbox or Twitter prove how effective explainer videos really are:
Dropbox invested 50,000 dollars in an explainer video, which ultimately generated 5 million new customers and over 24 million dollars in sales. 
Crazy Egg was able to increase the conversion rate by 64% and the monthly turnover by $21,000 through an explainer video. 
Twitter achieved 10 million clicks within a very short period of time and thus also a solid basis for the company's growth.
Taking a look at those figures, it becomes clear that working with an agency does pay off. Despite higher initial investments, a professional agency knows how to maximize the ROI within your budget range.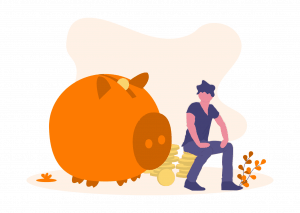 A free explainer video – Is that possible? 
Quality has its price. However, start-ups and companies with small budgets often cannot afford to spend such a large amount of money to produce an explainer video. Therefore you can also choose a cheaper option: Creating the explainer video by yourself. However, you should also have the necessary know-how to create a high quality video. Poor quality only harms the company image. 
The script, animation and sound effects require at least basic tech knowledge. Many editing softwares provide free versions, but with extremely limited functions. If you want a wider selection of characters and professional features, you most likely need to go for the premium version. 
A professional voice-over can also quickly cost around several CHF 100 to even CHF 1000. So, creating an explainer video by yourself is an option, but every step should be considered carefully beforehand. In this article, you can read more about how to create your own explainer video. 
Conclusion 
The cost of Explainer videos vary greatly depending on individual requirements. This applies also to our projects at Cleverclip: Our prices are all based on individual requirements.
During a detailed workshop, the project managers work with you to determine the goal, target group and the appropriate format.  From young start-ups to established companies and for every budget range, we always find the suitable explainer video and help to achieve your goals. If you have any further questions, feel free to contact us. 
For convenience purposes this post has been translated automatically.