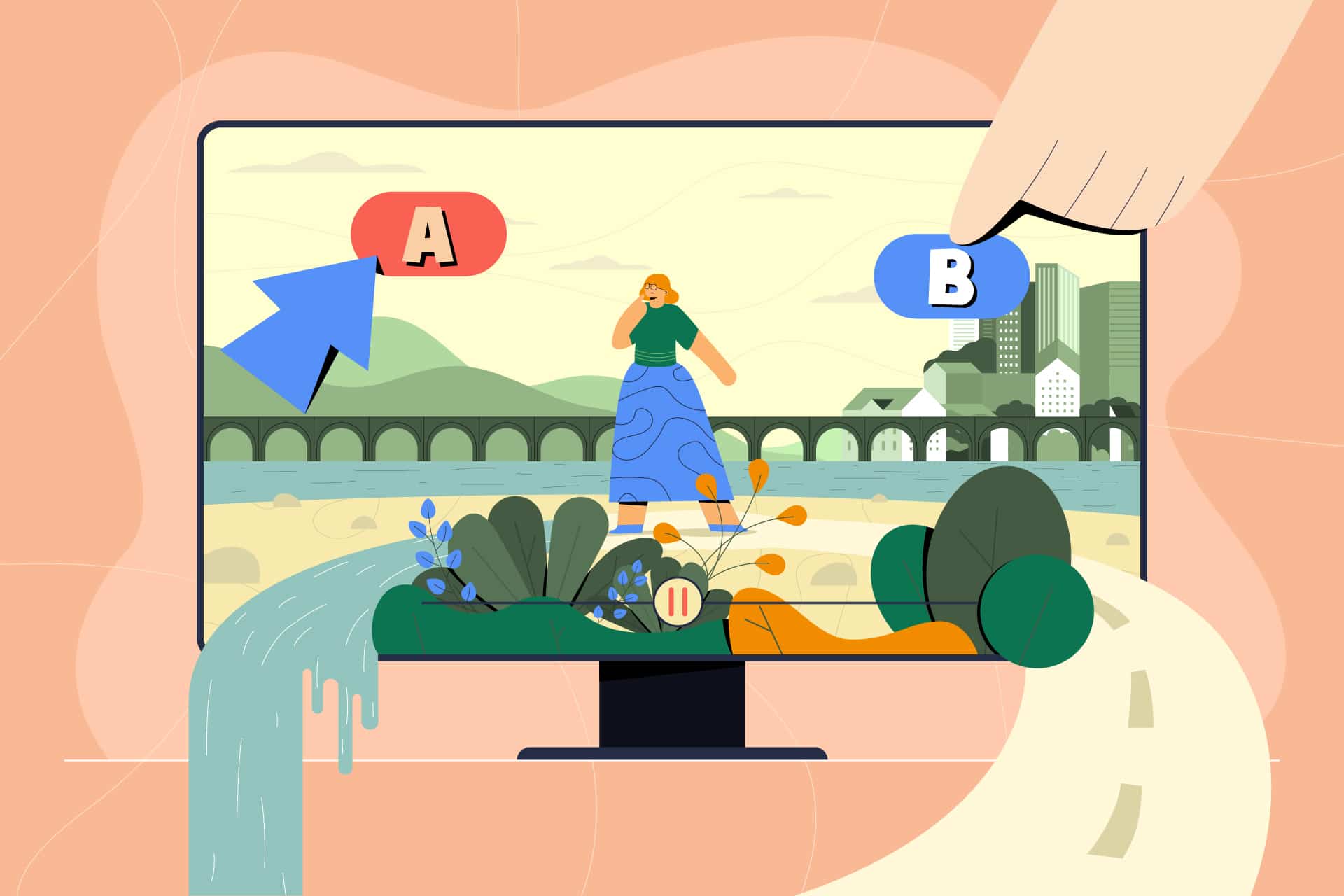 Videos are absolute power tools in content marketing. By using moving visual storytelling, you achieve a much higher engagement of the target group than with static content. However, most of us are only familiar with the play button, eventually we pause the video and maybe (if the content producer was particularly marketing oriented) on an embedded "call-to-action". But the technology actually offers us much more options to achieve a higher engagement with the target group. Through so-called "interactive videos" we can actively involve the viewer in the story. And not through hocus-pocus, but through specially integrated elements and functions. 
What are interactive videos? 
Compared to traditional videos, where the target group is only a passive viewer, interactive videos actively involve the viewer in the content. 
With the help of clickable buttons and other integrated elements, the viewer has the option of interacting with the video content and partially determine the course of action. Through active participation, several senses are addressed simultaneously – the user experience is thus more intense, the engagement is higher and the content is remains more memorable. The technology behind interactive video is relatively new, but more and more companies are making interactive video an important part of their marketing strategy – and with good reason. 
Why using interactive videos? 
Clicking, swiping, changing the perspective – these gamification elements increase our attention and interaction with the content so that the target audience becomes more engaged with the brand or product. More specifically, interactive elements increase user activity by an astonishing 591%. Integrated elements such as links or clickable buttons also provide insights into customer behavior, allowing you to segment customer needs. 
According to studies, interactive videos increase the time spent by users by 47%, the willingness to buy by up to 9 times and deliver a conversion rate of more than 11%. In comparison, the conversation with traditional videos is at about 1%. 
So regardless of whether you want to creatively foster the commitment of the target group or collect valuable data on customer behavior, an interactive video kills two birds with one stone. And as a marketing manager you definitely should not miss out on this!
Which forms are available? 
Clicking and swiping – but what exactly does that look like in a video? What exactly can we as viewers expect? There are actually many different ways to integrate interactive elements into a video, but the most commonly used options are as follows:
Hotspots 
Hotspots are clickable buttons within a video that lead to a separate web page or display additional information directly in the video. Static hotspots have a fixed position in the video and do not move. "Sticky hotspots", on the other hand, stick to certain people or objects and also move with them in the video.
Overlays
Overlays are the additional pop-ups that appear when you click on a hotspot, for example. These can be additional information, links to external websites, downloads etc.
Branching
Branching enables the viewer to choose the next scene him/herself and thus control the frame of action. This is ideal for storytelling and can significantly increase use engagement, as it offers the viewer an individual and personal experience.
360-degree video 
Here the viewer can determine the video perspective according to the preferred position. In the following we are taken on a roller coaster ride and can explore the entire surroundings thanks to the 360 degree technology.
Data input
In this case, certain form fields are displayed, allowing users to enter specific information such as name, age, etc. This can be particularly relevant for customer-specific and individually adapted purchases.
Quizz
Through the combination of buttons and branching, you have the option to enter preferences and thus receive a personalized result regarding a product or service.
Where can we use interactive videos? 
Just as the interactive elements can be versatile, the videos can also be used in different areas. The following is an overview of the areas in which they can be particularly effective and attractive. 
Shop-able Videos 
Interactive videos are being used more and more often for a more intense buying experience. Makes sense, because we have learned that interactive videos can increase the conversion rate by a lot. 
Interactive product demo/explainer videos 
Interactive videos are an extremely effective method for a product demonstration, as you can, for example, view the product three-dimensionally from different angles or obtain additional product information through integrated buttons without appearing overwhelming at first glance. The following video takes the viewer on a visual journey through a hotel – a promotional video for Holiday Inn Express. 
Interactive educational videos 
With interactive elements, information can be conveyed in an exciting way and remain longer in the viewers' memory – the ideal way to convey instructive content and train the decision-making process in specific scenarios. Lifesaver provides an example with a training video on first aid. 
Collect customer feedback 
As explained earlier, interactive video provides valuable insights into customer behavior. For example, clickable buttons allow us to identify customer preferences, and question fields can also be used to obtain biographical information such as age, job situation, etc.  Interactive videos can therefore integrate entire surveys without being perceived as annoying or intrusive. On the contrary: The interactive elements give a playful character and thus ensure a much higher engagement. 
Recruitment video 
Interactive videos are even suitable for personnel recruitment! It is possible to simulate a working day for the position to be filled and thus provide a more detailed insight into the job duties. This allows applicants to better understand in advance whether the role really suits them and whether their skills and career aspirations match. 
The best interactive videos 
Our well-known motto at Cleverclip (which I also like to emphasize again and again) is "Show don't tell".  And I would like to remain true to this motto now as well. Now that you have learned about the advantages of interactive videos, let's go on a visual journey through some successful examples. 3,2,1…Buckle up and hold on! 
1. Nike: Air Max Dia
Nike takes us behind the scenes of a professional photo shoot. A stylist asks us questions and we can directly participate in deciding which outfit is suitable for the shooting. This way we get a better impression of the products and can then buy the outfit ourselves in the online shop.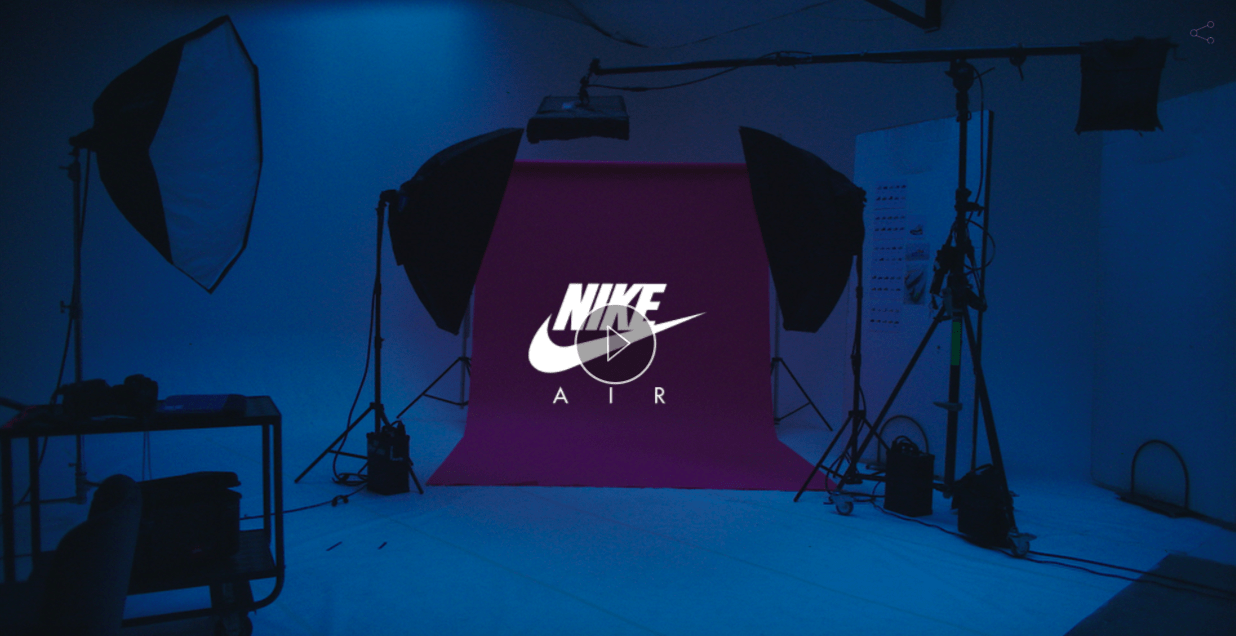 2. Wieden +Kennedy: Honda Civic
An enormously successful marketing campaign by Honda, which has even received several awards. The video takes us through the everyday life of a Honda Civic owner: a family man picking up his children from school. But if you click on the "R" button, you get an insight into the parallel universe of the father. The spectators are thus motivated to learn more about the plot. Check out here the interactive version. 
3. Newton Running Shoe 
Newton enables you to make an informed purchase decision based on the right foot type. The speaker also explains how the shoe adapts to the foot and makes recommendations based on this. Interactive buttons allow the user to choose their own preferences.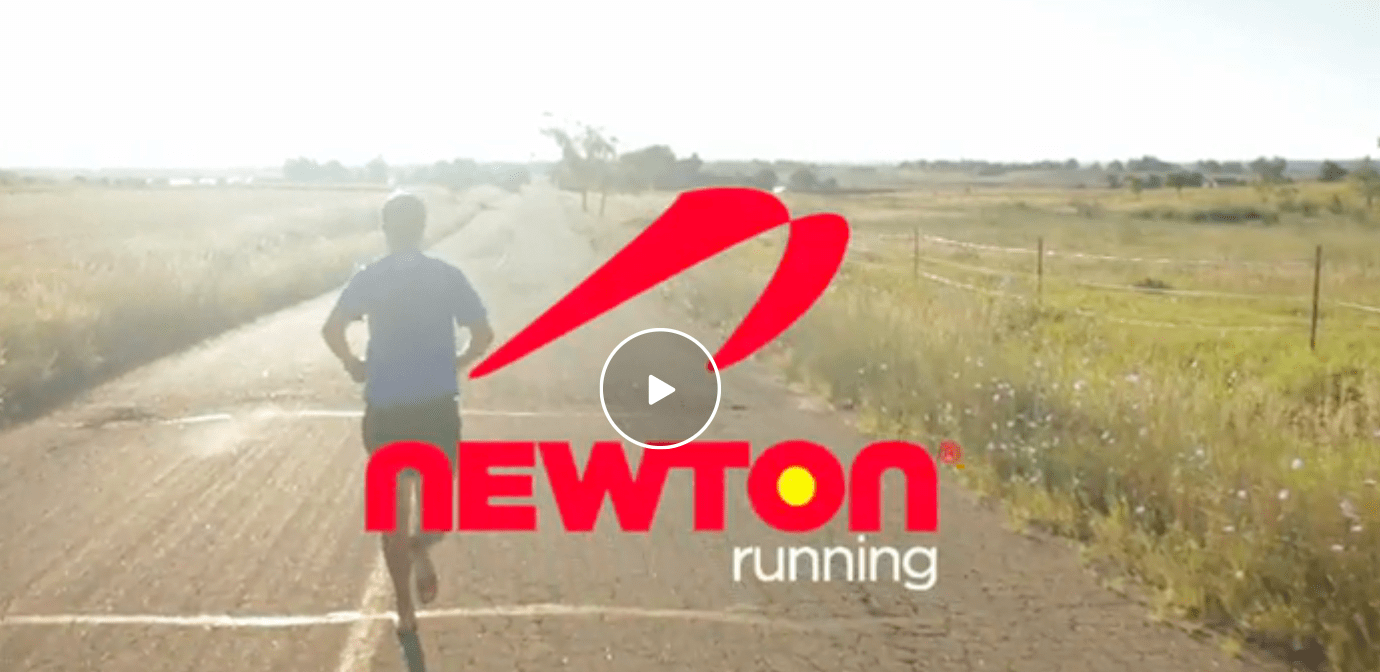 4. Toyota – Choose your wild 
An exciting visual experience. On a virtual test drive the spectator can get to know the Toyota 4Runner models. The special aspect is that you can choose the adventure yourself and thus see how the individual features are adapted to your individual needs.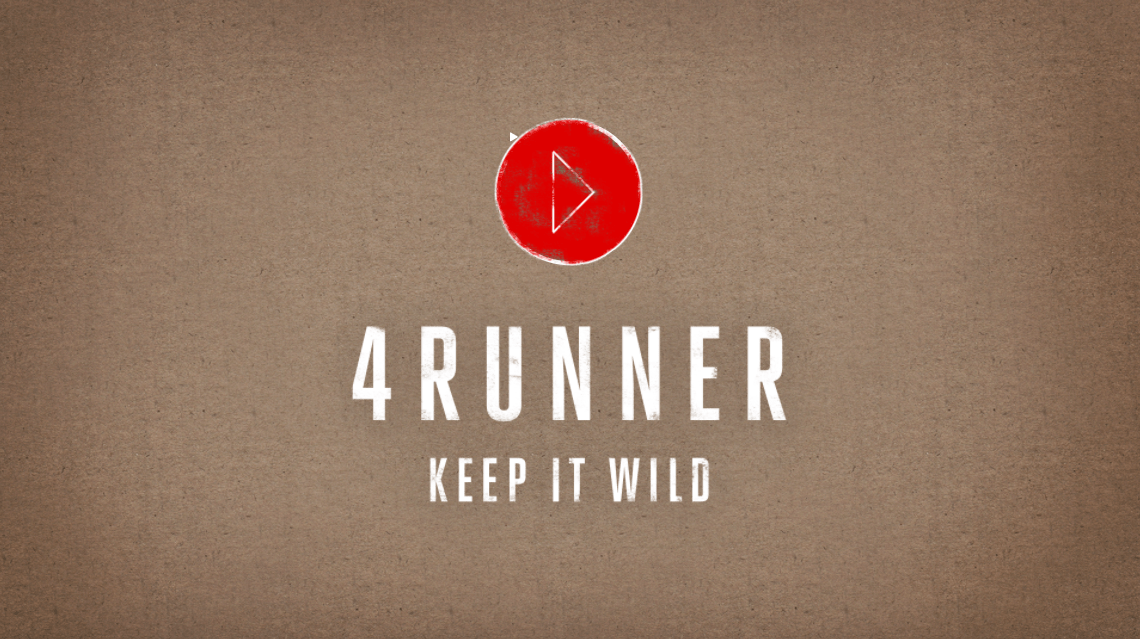 5. Lifesaver 
We have already mentioned this video earlier – an extremely impressive and instructive video, which definitely deserves a place in the best list. Check out here the interactive version. 
6. The Game Agency: Training Arcade Jeopardy Template 
A perfect example of how effective gamification can be. With the help of a quiz you can learn more about cybersecurity.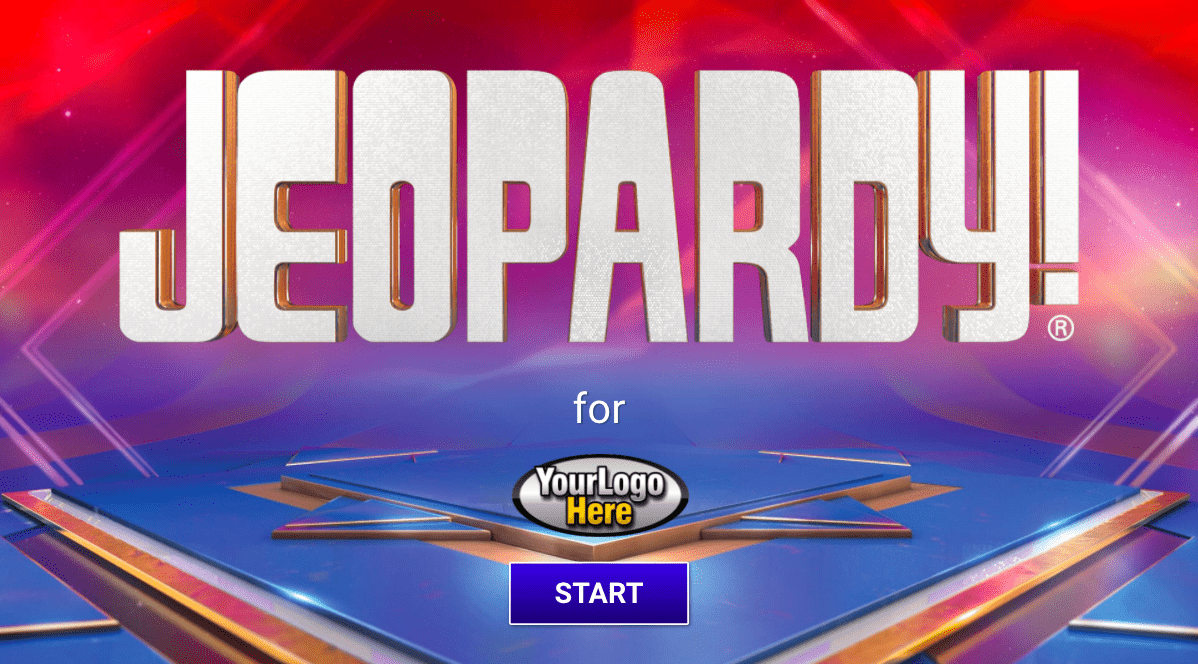 7. Lipton Grad Match Tee 
Here we will embark on a journey through the world of Lipton Matcha tea – more precisely, we are in a cup. And with the help of the 360 degree function we can choose the perspective freely and thus learn more about the individual ingredients – an incredibly creative idea for a product demonstration.
8. Allianz 
An example for a successful recruitment video, which shows how easy the onboarding process can be. Our "onboarding buddy" welcomes us to the first day of work and guides us through the building. We can decide for ourselves how we want to organize our first working day.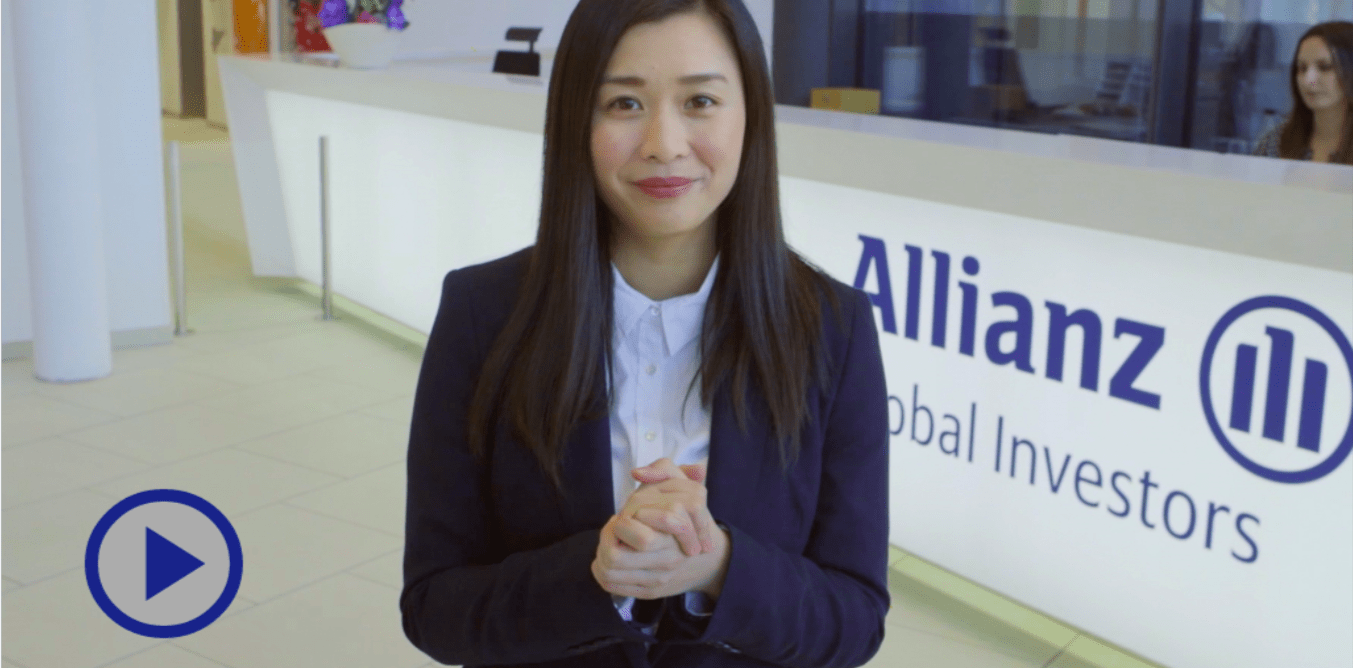 9. Deloitte 
Also a very successful recruitment video to help applicants understand the company values more accurately. We go through various hurdles and have to choose the right option in each case.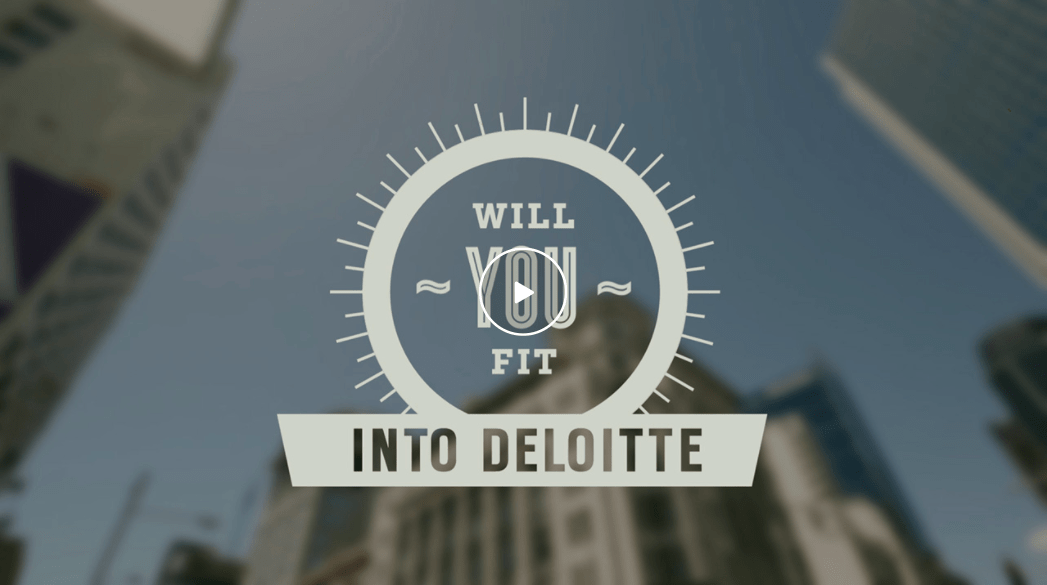 10. Disney – The Jungle Book Interactive Video
Disney decided to give its fans an insight into the creation of the live-action version of the Jungle Book. Using a slider, fans can see how the film was actually made. Furthermore, they can click on a certain hotspot and learn more about the characters. Through these personal behind the scenes insights, Disney builds an emotional connection with the audience.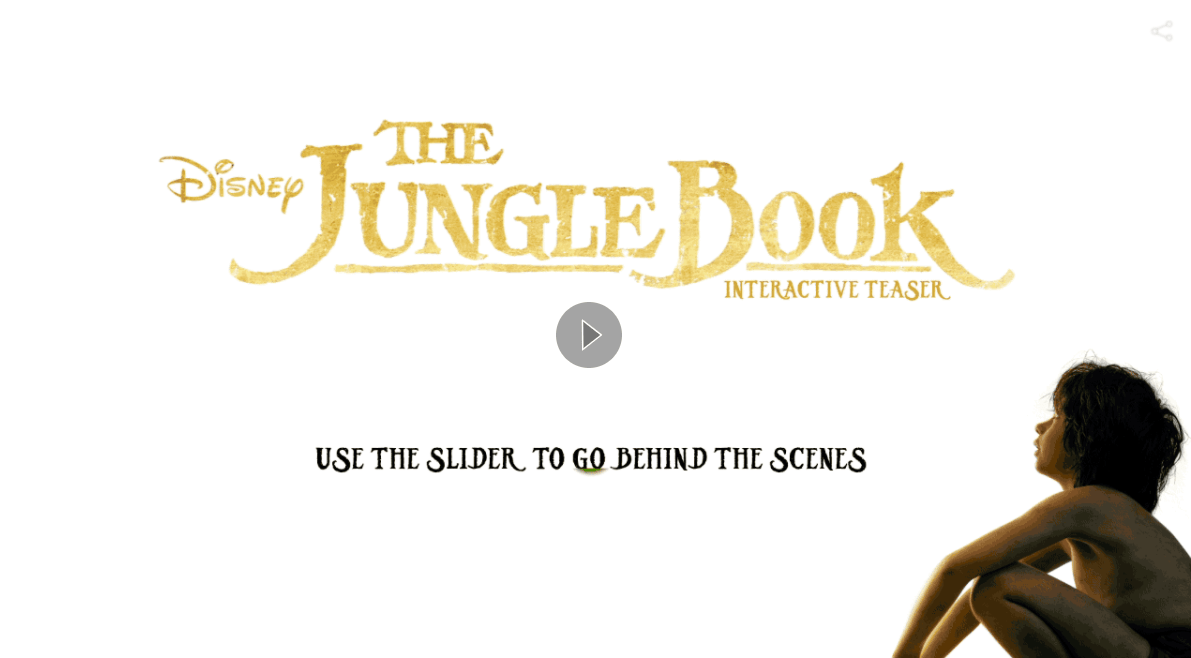 11. Coldplay interaktives Musikvideo 
Coldplay takes us on the adventurous journey of a lonely man searching for his lost love in his interactive music video. We click on certain elements and make important decisions for the further course of action.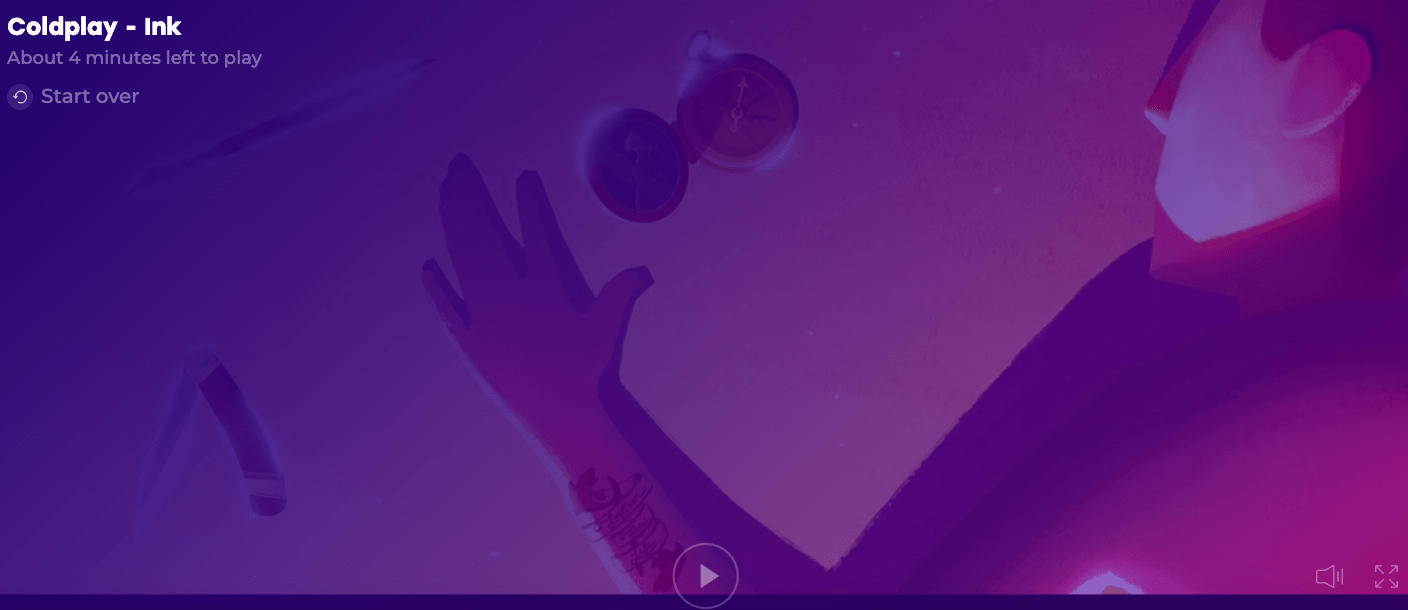 Which video do you like best? Or do you have other examples that you think should not be missing in this list? Let us know! If you would like to learn more about "interactive content", please feel free to visit our blog or podcast!
For convenience purposes this post has been translated automatically.