A lot has happened in the last weeks and months with us. Exciting customer projects have taken place. New employees have gained a foothold with us. Our website got a facelift. A name was changed. Products were extended. And the directions of the shots were adapted. You can read the most important milestones of the last months here.
The way to yourself
As a startup you are looking for yourself. We've been trying to find each other for two years now. The explanation video industry changed fundamentally in this time. At the beginning we could count our competitors – I mean market companions – on one hand. Today this is no longer possible. Many one-man shows and smaller agencies ventured into the video market this year. And that's a good thing! Most newcomers pursue price leadership. This is great news for those companies who want to save the budget for video and film productions. However, we have been committed to quality right from the start. And we have now consolidated this decision in the team. Our customer workshops became longer and more detailed. And our team was expanded with top graphic artists, professionals in didactics and experienced copywriters. In this way we try to ensure that every single Cleverclip meets our quality standards.
Cleverclip is now called Cleverclip
This may not be news to you. Because the website has always been called cleverclip.ch. The logo has always been called Cleverclip. And yet the official name of our company until recently was Glowpear GmbH. When we decided on this name, we had good reasons for it. Good reasons, which do not seem to be too good from today's point of view. But as a startup you constantly learn new things. And therefore we decided briefly to make from the Glowpear GmbH officially the Cleverclip GmbH. That makes it easier for everyone. To cut a long story short: Cleverclip is now called Cleverclip.
Remote Working
In April, a new employee embarked on an adventure at Cleverclip. His name: Lee Sai Men. But he prefers to be called Saimen. Saimen joined us this spring as a motion designer. He is responsible for the graphic realization of the Cleverclip Digital explanation videos. The special: Saimen does not live in Bern. Not even in Zurich. He comes from Kuala Lumpur, Malaysia.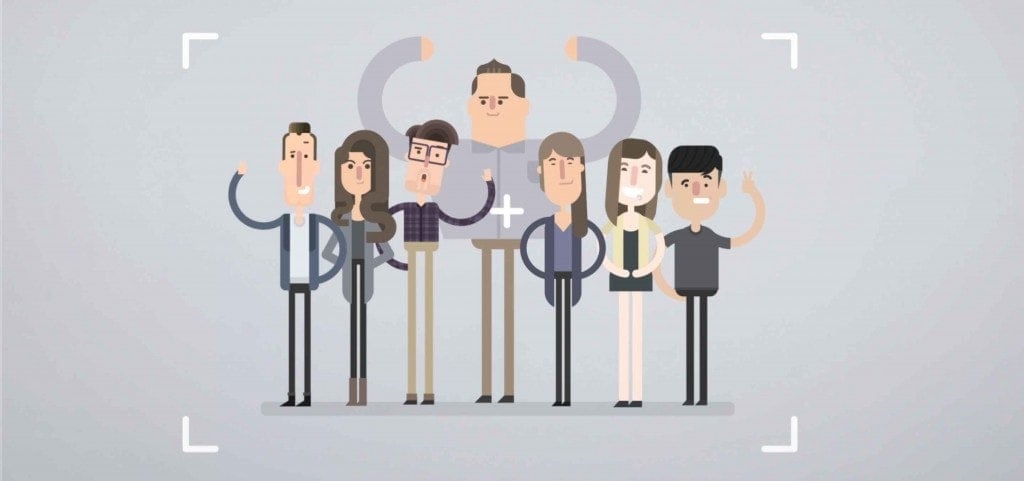 Since I founded the company, I have been following the idea of the ROWE approach. ROWE means "Results only work environment". The name says it all: At ROWE the result counts. And only the result. You work when you feel like it, where you want to work and with whom you get on best. Many working hours are recorded at our company from home. Only those who want to work in the office do so. (As always, there are exceptions: Meetings, for example, are still preferably held face-to-face). This is also called remote working office. With Saimen, we remain true to the ROWE approach. So far with great success.
A new face
If you read this article, you will surely have noticed that cleverclip.ch does not look like cleverclip.ch anymore. It took a long time and many nerves were strained. After countless hours of overtime we proudly present our new website. With the new appearance not only the design changed. After almost a year of testing and experimenting, we have also expanded our range with four new products.
Cleverclip Digital explanatory videos we have been producing for quite some time. However, the motion design format received little attention on the website. That's changing now.
At Cleverclip Individual, storytelling comes first. With stirring stories we explain and present products, companies and their visions.
The first Cleverclip presentation was produced in mid-2014. A customer no longer wanted to appear with boring, badly structured Powerpoints. That's why he asked us if we could conceive and design his presentation as well. That's what we did. And in order to grant absolute creative freedom, we even had our own software programmed. So we are not limited by the functions of Powerpoint and Keynote.
Cleverclip Live is our newest product. Here your performance will be accompanied live by one of our Visual Artists. While you are giving your presentation, our draughtsman will summarize what you have said on a large poster. This is also called graphic recording.
As you can see, an incredible amount happened in the first two quarters of 2015. But we haven't run out of breath yet! We have also drawn up ambitious plans for the next six months. Of course I will keep you up to date.
For convenience purposes this post has been translated automatically.