Social Media Trends 2020  
The number of social media platforms is growing, expectations are rising and the algorithm is making it increasingly difficult to assert oneself in this mass. Today "in", tomorrow already out. How can we still see through this? In the course of digitalization, however, communication has changed in such a way that it is difficult to remain competitive without social media. Even very difficult. Impossible! The time of  grandma's head-shaking assertion "Well, I don't understand this "fessbuk" of young people at all" is already over. Social media has penetrated all generations and our society can hardly be imagined without it.
For companies, this change offers great opportunities, because it enables them to interact directly with their customers and get a heart or "thumbs up" for their brands, as well as achieve greater reach through "shares". It is important to always react quickly to the latest trends and changes though, as it is the only way you can be in the fast lane and achieve competitive advantages. 
We are going to present you some developments and findings that could shape social media in the coming year.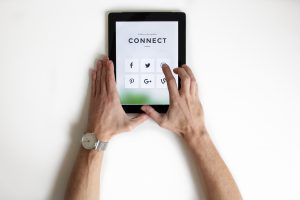 1. The rise of alternative platforms 
Ever heard of Tik Tok? If not, you have missed one of the biggest social media trends. But don't worry, that's what we're here for.  Put simply, Tik Tok is the instagram for videos that can be edited through various filters and time-lapse, as well as spiced up with music. Meanwhile there are more than 500 active users on Tik Tok worldwide, even more than on Snapchat or Twitter.  The platform is particularly popular among the Generation Z.In the course of the sensory overload, consumers have more desire for "real" content and therefore video content will continue to gain in importance. Get on the Tik Tok train in time before the platform is flooded by competitors and the reach is minimized by algorithms. 
Admittedly, TikTok is probably not the best option for B2B brands, but for B2C companies with a younger target audience it offers a great opportunity to promote engagement with the community.  Tik Tok is on a growth path and who knows, it may soon be an alternative to Facebook.
2. Influence Marketing 
Influence marketing is still an extremely influential concept of any marketing strategy and can also lead within social media marketing for more reach, shares, followers and ultimately conversions. 
Nevertheless, new rules of the game apply within Influence Marketing, according to the motto "less is more": In all the hustle and bustle surrounding fake followers, fake likes and sponsored posts, mega influencers with 100k+ followers are increasingly losing credibility, while micro (10k-100k) and increasingly even nano (1k-10k) influencers offer an authentic community with high interaction.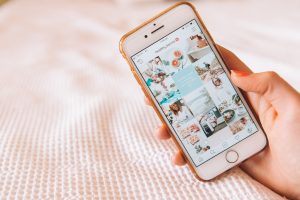 Your Influence Marketing Strategy should focus on "storytelling" in the future. Influencers who pose only one product into the camera will not be able to conquer the heart of the audience. There are simply too many of them. Together with the influencer, create a brand story that is vivid and captivates the customer. In this way you create more authenticity, credibility and ultimately better sales. However, you should note that a properly staged campaign also takes a lot of time. Plan well in advance to find the right influencers for your target group and to develop the right content.
3. Social Media Trend"Digital Detox"
On the other hand, 500 Tweets and 95 million Instagram posts daily and 4 mio Facebook Likes per minute have awakened the desire for rest periods among many consumers: "Digital Detox" is the trend and will presumably continue to increase in the course of stimulus flooding. "Jomo" (Joy of missing out) instead of "Fomo" (Fear of missing out) is the motto. But what does this mean for companies? Goodbye  social media?… Absolutely not!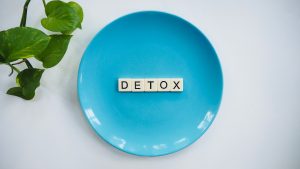 Here it is especially important to know the target group exactly and to determine the customer profile. In this way, better forecasts can be made for "detox phases" of certain target groups. Detox phases should always be taken into account in elaborate and costly campaigns. At the same time one should respect the needs for the digital time-out of the respective target groups or even use it as an opportunity, e.g. through special messages or apps that even remind the customer to mute the mobile phone. This creates trust and sympathy for the brand. 
It is also important to select posting days, times and frequency, as well as content precisely: We can't emphasize it often enough, but "storytelling" is and remains the be-all and end-all. 
4. User Generated Content (UGC) 
User-generated content is not really a new trend, but it continues to gain in importance and is still far too often underestimated. Unlike Influence Marketing, it is about "ordinary" users, brand fans who create "stories," "snaps", live videos, blog posts and images. UGC is a real miracle weapon in social media, because it not only helps to create content when one's own ideas stagnate, but also creates more credibility and transparency for customers and supports the development of an entire community around the brand. 
Consumers trust the statements of other customers 2.4 times more than the brand messages. Especially if you want to address the millennium effectively with marketing, we have to rely on other strategies. 84% of the millenniums claim that they do not trust traditional advertising and that they want to feel connected and involved before deciding to buy.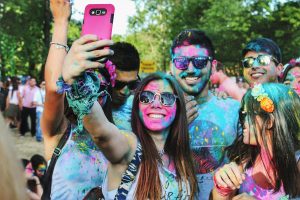 5. More Customer Experience 
It is becoming increasingly difficult to convince consumers of products and to retain them for the long term. Expectations are rising, people want brands that inspire and stand out. 
At this point it is especially important to ensure a positive customer experience. On the social media channels this trend becomes particularly clear and should therefore be considered by different elements in the content strategy: 
Ephemeral Content: The "short-lived" stories have come with the "Snaps" at Snapchat and have become an important marketing element, especially through the "Instagram Stories". Stories enable personal brand stories that feel more real to the viewer. . With

500 million viewers per day,

stories should therefore become part of your marketing strategy. The same applies to live features: Real-time recordings appear more authentic and credible.

Customer service: Social networks have long since ceased to be pure advertising platforms. Nowadays they are also important channels to interact directly with the customer and to get in touch quickly with questions. Customers today expect 24/7 support and increasingly personal contact.

 28% of customers

already use social networks effectively for customer service. In the future,

chatbots

will play an important role, who can understand and answer questions with the help of

Natural Language Processing (NLP)

.

Due to the digital transformation the focus is more and more on Augmented Reality. Create added value for your brand through stronger

visual storytelling,

instead of simple posts to captivate viewers. 
Takeaway: Social Media as an important marketing tool 
Many of us still underestimate the scope of social media marketing. Social networks are often reduced to an internship position that changes every few months. But especially with the current importance of social media and the high competition it is important to put a lot of emphasis on a right strategy and creative content in the form of storytelling. Otherwise it will be very difficult to get a high reach. Hearts, thumbs up  and retweets require more expertise and time than you might expect, at least if social media marketing is supposed to serve as an efficient communication strategy. 
So, whether you are a social media fan or not, invest into the right strategy and always be up to date with the right trends to react faster than the competition. As soon as you can double your revenue numbers through social media, you will also start enjoying Facebook, Insta and Co. And if not, well …. You probably have no choice other than learning to love the little hearts, thumbs up and tweets, or should we rather say  "like" them, because, despite changing trends, social networks will not simply disappear.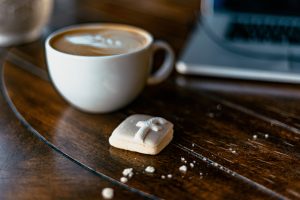 For convenience purposes this post has been translated automatically.