When Michel was recently invited for an event, he experienced a little surprise. Because what the client wanted and what he had commissioned were two different things. But Michael's surprised reaction was only short-lived, because this confusion happens again and again. In this blog, I'll explain the difference between Graphic Recording and Graphic Facilitation so that we can reduce that a little bit.
The similarities
But slowly. First of all I would like to bring you closer to the similarities of the two methods. The common goal is to support spoken content live visually – with keywords and illustrations.
Both methods were inspired by the architects and their clear visual understanding as well as their work with large-scale images. Designers and computer specialists have added the trait of summarizing and breaking down.
Graphic Facilitation and Graphic Recording combine these two ideas. They break down complex facts, support them visually and thus convey the message in an understandable way. It is precisely because of these similarities that confusion so often occurs.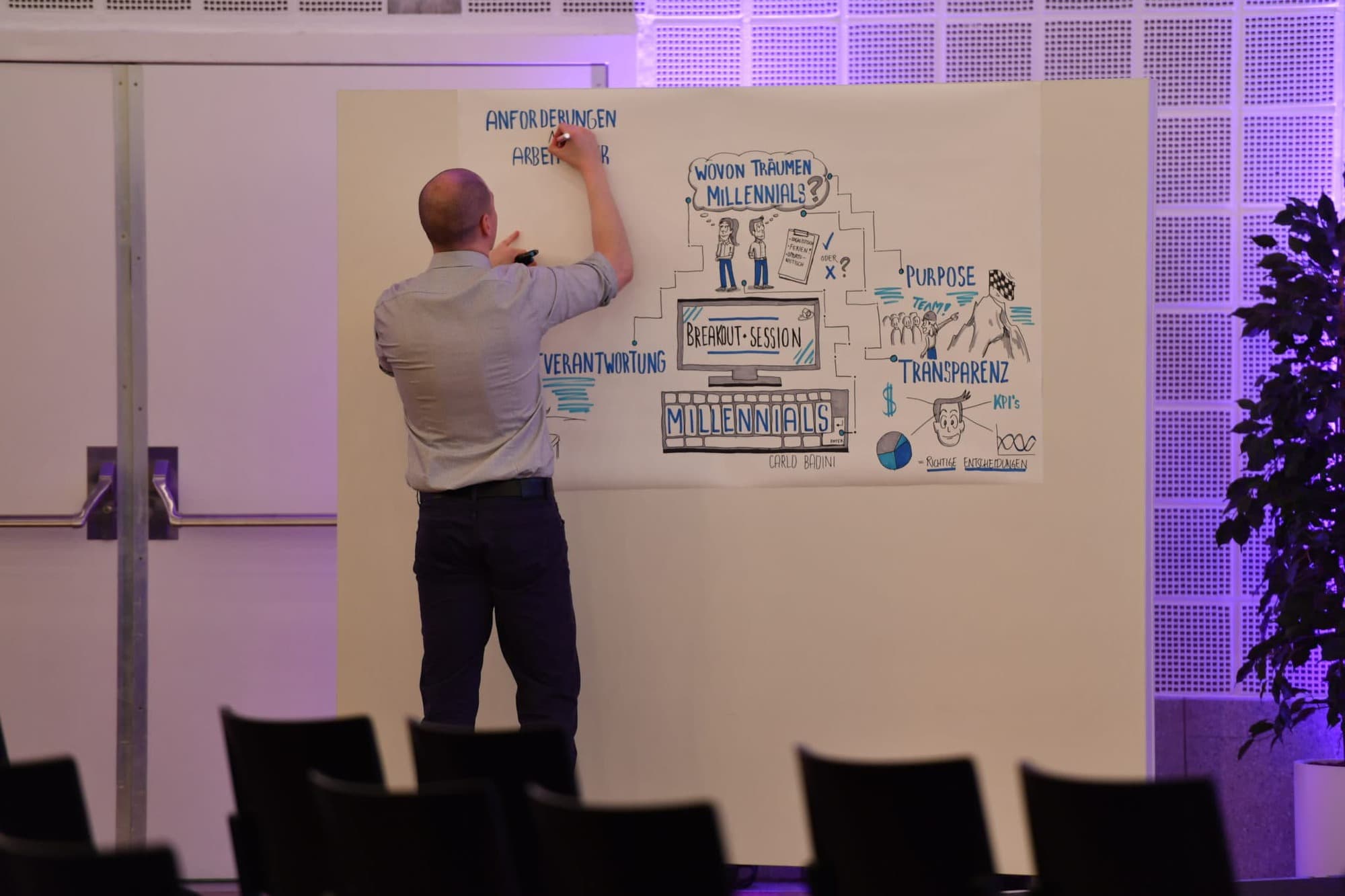 So what's the big difference?
Graphic Facilitation focuses on audience participation. The posters are created together with those present. The Graphic Facilitator interacts with the group and tries to animate the participants to think further with his pictures, to stay with them and to provide their own inputs. This method is therefore particularly suitable for smaller events such as workshops or seminars. Graphic recording, on the other hand, is particularly useful for larger events. It records the story and processes it visually.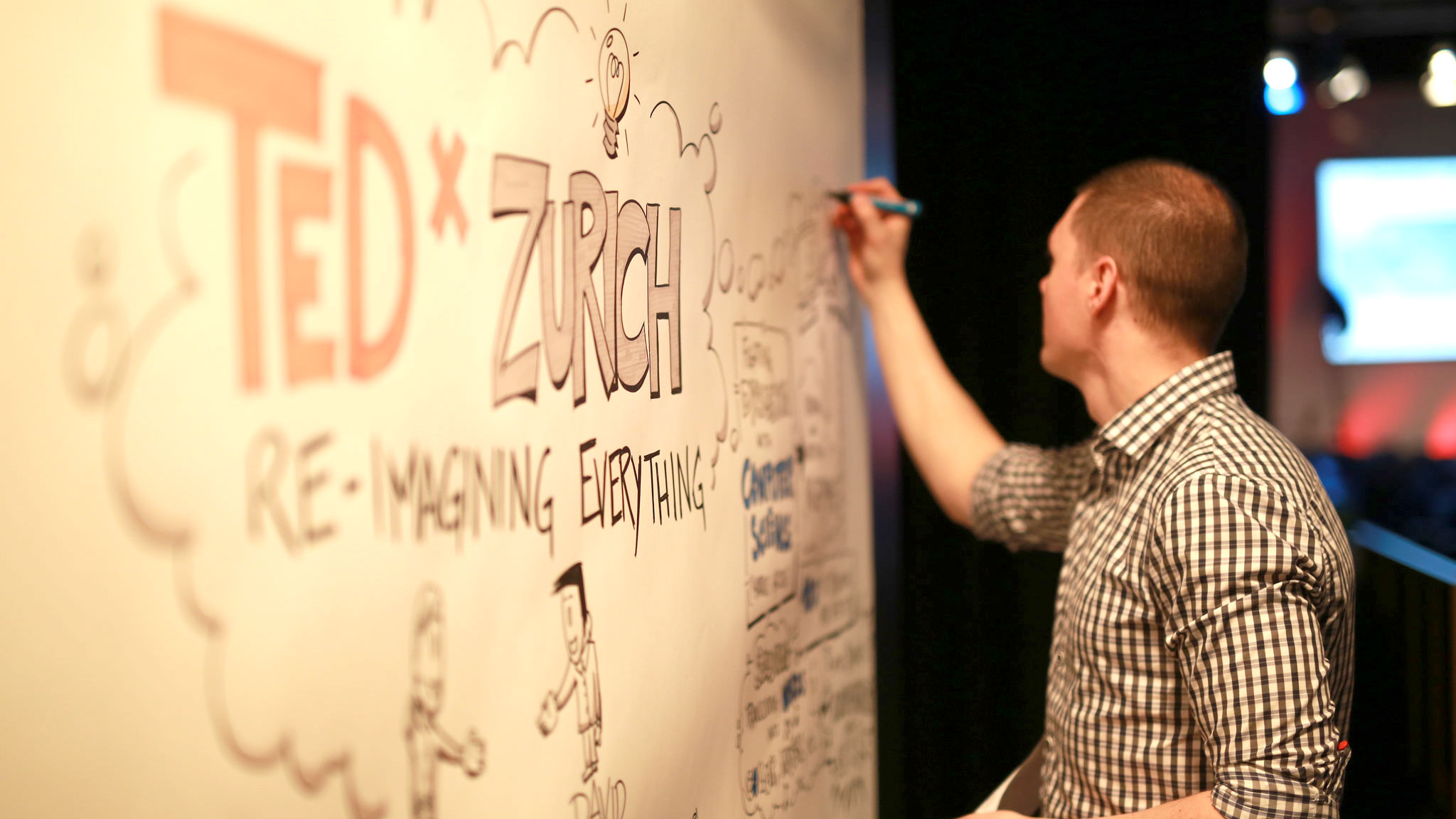 Cleverclip mainly offers graphic recording for large events. And that's exactly what Michael did for the last event. However, the client didn't know the difference between the two methods – and so Michel initially mistakenly thought he would interact with the audience on a small occasion.
Do you need a graphic recorder or a graphic facilitator for the next business event? We are looking forward to your contact!
For convenience purposes this post has been translated automatically.