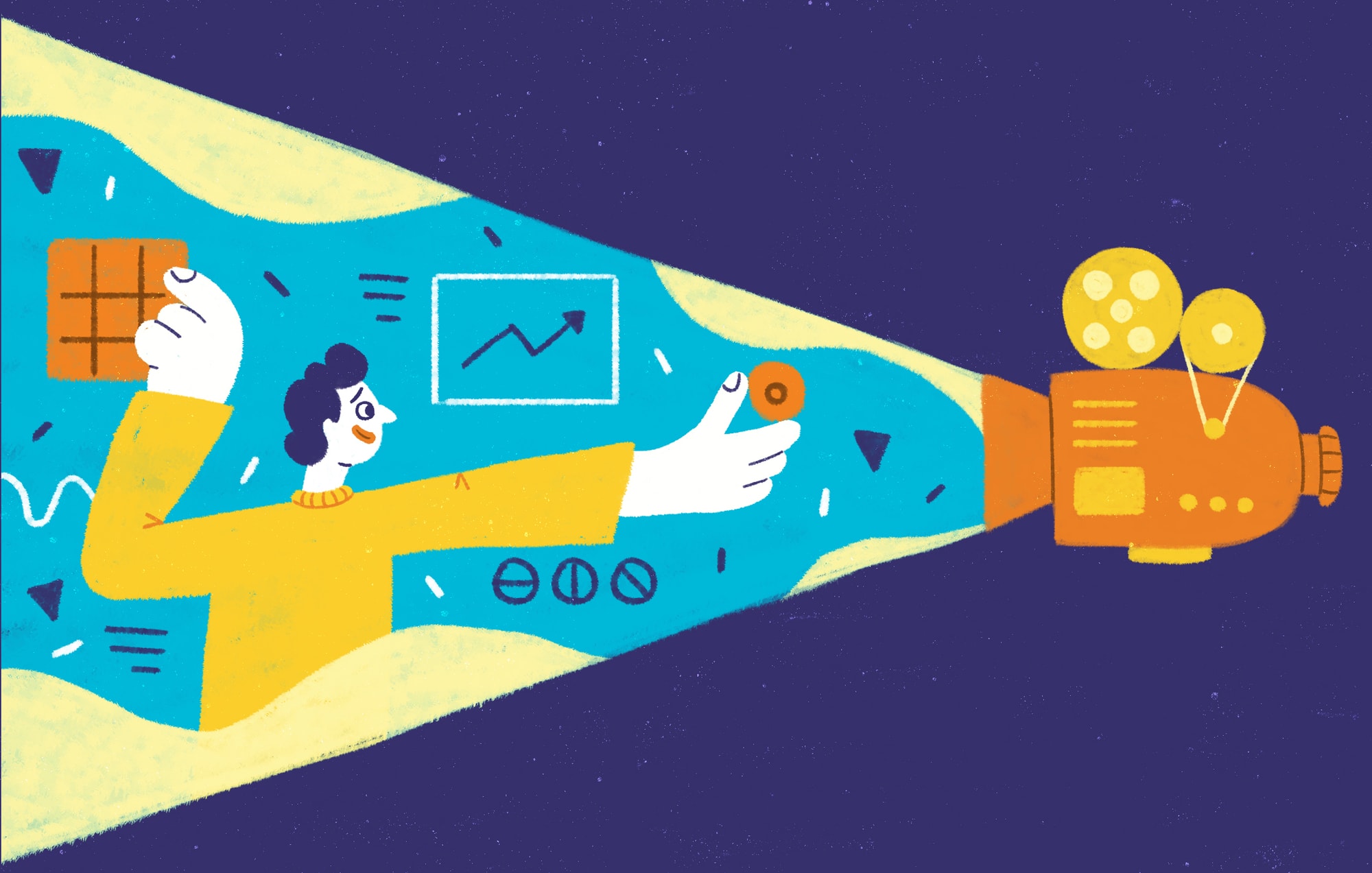 Standing out in the crowd and catching everyone's eye? That is becoming increasingly difficult for a brand in the course of sensory overload. That's why it's important to create authentic content and package the message in a story. How do you do that? With an image film. However, today there are as many image films as there are sand by the sea. And to put it mildly, most of them are not very good. Image film creation requires some important steps and a well-developed concept. In this article, I'll explain how to create an image film, what the costs will be and what to consider during production. Let's go!
What is a corporate video?
The aim of an image film is to present a company, a brand, or a product briefly and concisely and to increase awareness. For example, it should explain the mission, the company values, or the corporate culture and thus create a positive image among the target group.
The image film should not be confused with an ordinary commercial. Although an image film does have an advertising character, it is done in a rather discreet way. The focus should rather be on the representation with the help of storytelling to create an emotional connection between the company and the audience. An image film can also be somewhat longer but ideally should not exceed 10 minutes. An image film is suitable for both small and large companies.
Corporate video – different areas of application
The image film is an ideal medium for both online and offline communication. Let's take a closer look at the individual areas:
Website
The attention span today is only 8 seconds. And you know how it is on a web page. You scroll down once, up once, and in a flash, you're gone again. And this is exactly where an image video helps to present the brand correctly as soon as you open the page.
First, we all prefer to consume videos rather than long monotonous corporate texts, right? Second, the combination of moving images and audiovisual elements is much more effective. And third, as they say, "a picture is worth a thousand words". Well, what about videos then?
By the way, a website with integrated videos is 53x more likely to be ranked on the first page by Google than a page without video content.
Social networks
Videos deliver 80% higher conversions on social networks. According to Animoto, videos are also among the most popular medium for users on social media. And social posts with videos get 48% more views on average. So, why not stand out from the crowd and provide a higher reach for your business? On social media, you can also place "paid ads" and thus address the image film to exactly the right target group.
Email marketing
Do you want to stand out with your newsletter? Video emails could be a good alternative for this. Just mentioning the word "video" in the subject line increases the open rate by up to 19%.
Fairs and events
If you have a booth at a trade show event, an image video is especially helpful in putting the company in the spotlight and grabbing the attention of visitors.
Onboarding processes
An image video is not only suitable for external communication. Such a video can also be effective internally, for example, to present the corporate culture and your brand in more detail during the induction of new employees.
Recruitment
An image video can also play a major role in the context of employee recruitment. On the one hand, it helps to address the right candidates and to convince them of the company. On the other hand, the image video also gives the applicant the opportunity to get a better impression of the company and thus decide whether the company meets personal expectations or not.
Deloitte chose a particularly effective approach. In an interactive video, the viewer goes through various hurdles and thus learns more about the corporate culture.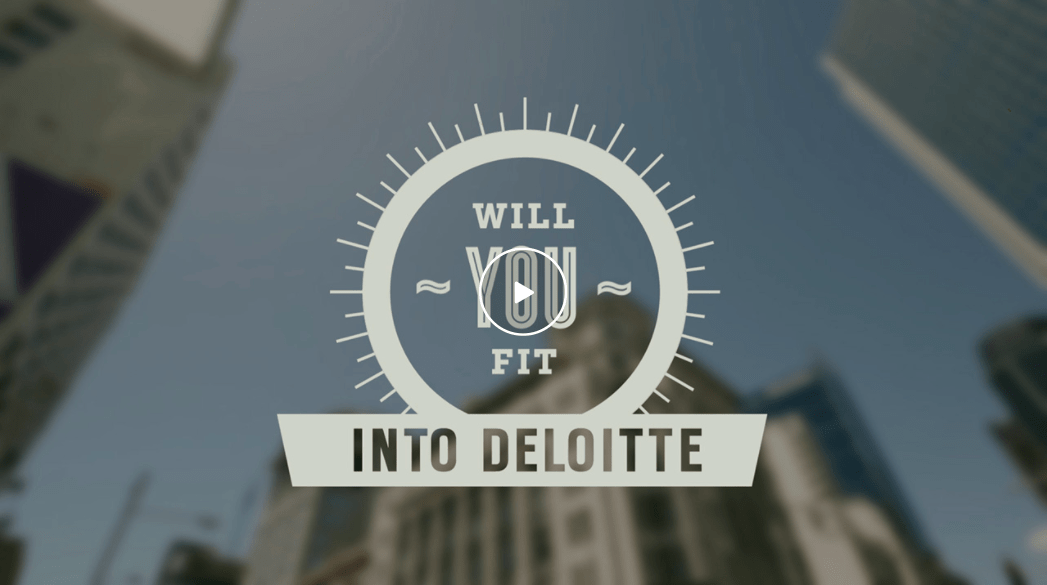 Is a corporate video worth it?
This is, of course, a question that cannot be answered exclusively with a "yes" or "no". It depends a lot on your goals, of course. Do you want to promote brand awareness? Enhance the image? Present a specific service or the entire corporate culture? Then an image film could be quite effective.
In addition to the many areas of application, videos are also generally very valuable tools for effectively conveying messages to the target group. This is mainly because our brain generally processes images 60,000 times faster than text-based information. In addition, the combination of audio and moving images allows videos to address the user in a multi-sensual way and thus not only resonate more with the target group but also remain longer in the long-term memory.
But a corporate video brings even more advantages:
SEO: As mentioned before, video content can increase your search engine ranking. The reason for this is the usually higher dwell time of the respective users on the web page, which thus suggests to Google preferred content of the user.
Storytelling: A (good) image film packs the corporate message into a vivid story. This arouses emotions in the target group and thus promotes long-term brand loyalty.
Employer Branding: Image videos not only make it possible to address potential customers. Millennials and Gen Z in particular are placing ever greater value on corporate culture and values. So in order to find qualified talent, every company must represent itself as an attractive employer. An image video makes it possible to present the company in an original way.
As you can see, an image film is a thoroughly effective way to promote awareness of a brand or product.
Corporate video production: Create it yourself or work with professionals?
Creating a corporate video can be a very time-consuming and costly action. That's why the crucial question quickly arises here: Create the corporate video yourself or work with an agency? Ultimately, it's a question of budget and your own expertise. In order to achieve the desired goals, the editing, sound, resolution, and story should be produced in a first-class manner. After all, poor quality will only harm your image. But let's take a closer look at some aspects that should not be missing in a good image film.
How can I create a good image film?
Good concept
The basis is, of course, a well thought-out storyline that is aligned with the company's goals as well as the target group. The entire film must be based on a coherent plot and have a clear core message and a "call to action. The focus should always be on the USP. What sets you apart and makes you better than the competition?
The format should also be well thought out beforehand. Classic image films are based on real footage. However, depending on the brand and target group, animated videos or combinations can also be an exciting alternative.
Script
The script is the core of every video. Be sure to use clear and concise wording that an outsider without background knowledge can easily understand. Dissolve, a stock image company provides an image video example with an excellently crafted script. In the video, the company parodies flashy advertising, proving how humor can be used to grab the viewer's attention.
Authenticity and storytelling
As mentioned before, the image film should show the advertising character rather subtly and rather wrap the message in a story. Stories are important because they evoke emotions and thus activate completely different parts of the brain than pure facts. This enables a long-term bond with the brand.
In addition to storytelling, it is also essential to create authentic content that has personality and that "something extra". Too often, companies stick to relatively stiff content for fear of losing professionalism. Of course, the entire concept should be in line with the target group and the corporate culture, but you should also dare to take a different direction than the ordinary image film.
One of the most successful examples was provided by DollarShaveClub. With an image video à la America-style, full of cynicism and some nonsense, it went viral within 72 hours and counts 27 million video views to date.
The right distribution
Of course, the video does not distribute automatically. Choose the right distribution channels for your target group. Should the video end up on social media, on the website, or rather offline, e.g. at a trade fair?
In this context, SEO optimization also plays an important role. Generally, embedded videos increase your ranking in the search engine. For this, however, the video must also be optimized as best as possible. Depending on the distribution channel, you should pay attention to the following points:
Image description with relevant keywords
Meta tags
Backlink to your own webpage
Subtitles, if necessary, so that the video can also be played without sound. This is particularly relevant for social media.
Technical requirements
Filming, editing and post-production, lighting conditions, sound and sound design, all this must also be well planned. Above all, make sure that enough material has been recorded. It is better to cut a little too much at the end than to have insufficient film sequences.
Of course, everything should be in tip-top quality. After all, the goal is to provide a professional video and not a shaky selfie recording like in school days.
What mistakes should be avoided?
After we have clarified which elements absolutely belong in an image film, let's take a look at the whole thing from the other perspective. What should you avoid at all costs?
Do not allow enough time
As you have probably noticed in the course of this article, corporate film production is quite an elaborate process and requires detailed planning. That's why you should start drawing up the concept early on. It can always happen that certain points need to be revised. The last thing you want is a time crunch that negatively affects your film.
Set the budget too low
Especially if you are working with an agency, you should set the budget a little more flexibly. This allows the agency to develop creatively and ensure that the desired marketing goals are achieved. An image film can be quite expensive, but also deliver the appropriate ROI. It is best to discuss this with the agency. If you do decide to produce your own film, keep in mind that this is not without its costs. Camera, editing software, possibly actors etc.? – all this should be taken into account.
The "wrong" actors
Here we are again at the keyword "authenticity". It is not always worth hiring professional actors. Sometimes it can make sense to bring your own employees in front of the camera who have a direct connection to the company. It doesn't always have to be a real film with jacket and tie. On the contrary, an animation with characters can often pack the content more effectively into a story and allow you to stand out from the crowd.
Ford has proven how effective an animated clip can be with the following video. The video deviates enormously from the actual Ford image. However, the images combined with the voice-over and sound design look very authentic and prove the reliability of the brand in no time.
Disregard length
Busy, busier, digital age. None of us has time today and everything has to go fast. Therefore, don't drag out the video too much. If you exceed the maximum time, you risk the target audience losing interest early on.
The ideal length of the video is also strongly dependent on the distribution channel. On social media in particular, for example, "snack content", i.e. extremely short videos, is becoming increasingly popular. On the corporate side, the video may well be somewhat longer. From experience, however, we can say that a length of approx. 90-120 seconds is recommended on average.
What does a corporate video cost?
And last but not least, the question of all questions. And you probably don't want to hear it, but there really is no concrete answer. After all, it all depends.
As you have already learned in this article, an image film is based on many different elements and offers different design options. Depending on the format, style, cast, and the overall concept, the costs can therefore vary greatly. Of course, the costs also depend on whether it is an in-house production and you already have the appropriate resources available or whether you want to work with professionals.
Basically, it shows that the industry standard for producing a 60-second video alone is around CHF 4,500 – CHF 10,000.
Is it worth working with an agency?
The creation of an image film requires different elements and steps. Do you have enough know-how in your team? If so, then you can definitely venture into the matter yourself. Otherwise, you should rather work with an agency. Working with a video agency may be more expensive. However, professionals also know exactly how to put the brand in the best possible light. So here you should always keep the added value in mind. Also, a good agency will always strive to create a suitable offer within your budget.
Otherwise, another alternative would be to work with freelancers. This way you won't miss out on professional staff, but will most likely come away with lower costs than with an agency. However, keep in mind that hiring freelancers is also very time-consuming and requires excellent coordination. After all, you need experts for all the steps, i.e. script, camera, storyboard, etc.
3,2,1… Action! Ready for your corporate video?
An image film is an effective way to promote awareness of a brand or product. Even though the production may well be more elaborate and costly, a good image film delivers decisive added value and sets your company apart from the competition.
Plan the production in time, create an effective concept, and don't forget the pinch of "storytelling" in your recipe. Do you still need support? We'll be happy to help and create the perfect image video with you. Get in touch.
For convenience purposes this post has been translated automatically.