How We Work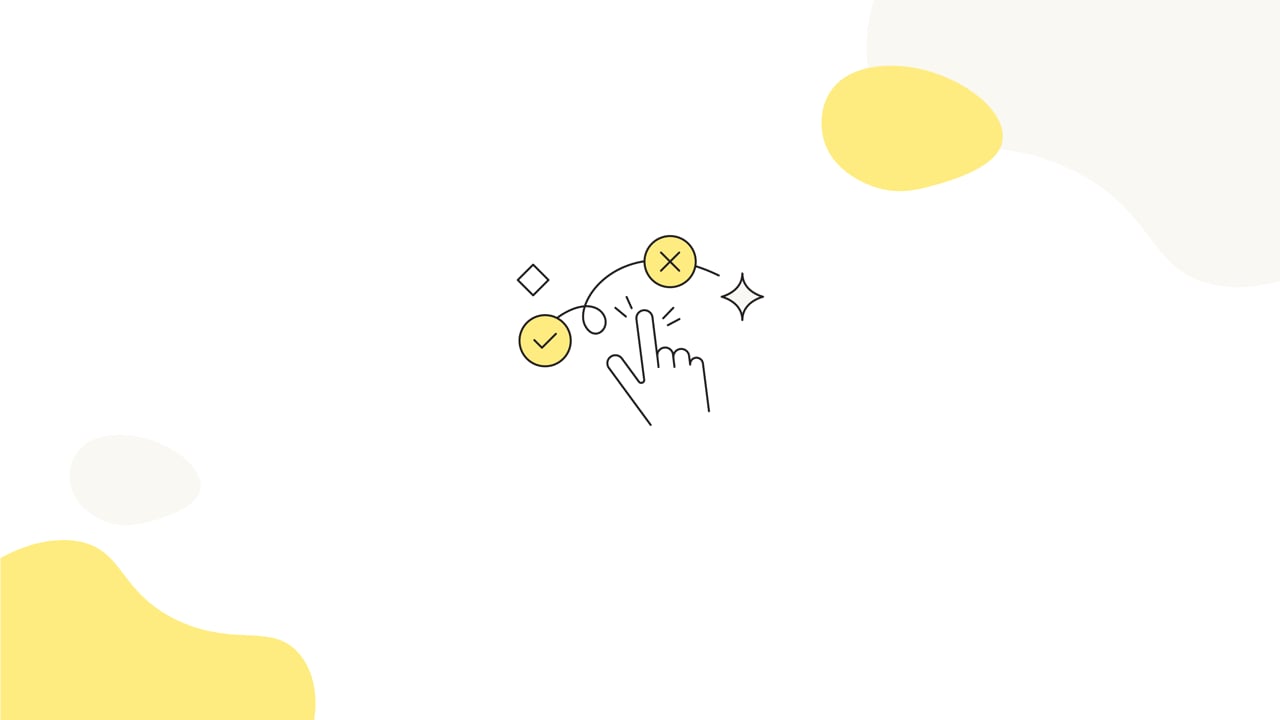 This way, even the strangest ideas gets a chance to grow.
At Cleverclip, we aim to create the perfect product for our customers. In order to do that, each and every one of us has to give a hundred percent. And that's exactly what we do – because information design is our passion.
Creative Workshop
Every project begins with a briefing on the subject: our creative workshop. Here we analyze the target group and clarify all the important questions. We develop characters that allow to put ourselves in the target group's position and really understand their needs. 
Concept Proposal
We prepare a selection of possible solutions and styles of how we could explain the topic. The client decides which of these proposals will be used.
Prototype development
Once we established the basic idea, our copywriters and designers create the first prototypes to give you a glimpse of the finished product. Based on your feedback, we make adjustments.
User testing
Now we test the prototype on selected people from the target group. This way, we can assure that the finished product will 100% resonate with the audience.
Product delivery
You are happy with the result? Great, we'll finalize the product and hand you over the key to an easier world.
Debriefing & Conclusion
Nobody is perfect. There is always something that can be done and communicated better. That's why we really appreciate your feedback and suggestions for future projects.
What can you expect?
An end-to-end process where you will feel your project is being given the attention it deserves. You'll be presented with innovative concepts that can sometimes be disruptive and make you step outside your comfort zone. You'll find open-minded people that will give you straight answers and facts over flavor.
Comprehension
Explaining gravitational force to a ten-year-old is an entirely different matter than explaining it to a physics student at university. Therefore, our motto is: know the user, know the problem, and then create a solution that is properly tailored to the target group – this has been our success model for years.
Perfectionism
As soon as the concept for the target group is ready, we move on with the production. Now it's time to be a perfectionist! Our products are characterized by creativity, outstanding design and customized storyboards - we are only satisfied with the very best.
Iterations
If necessary, we rather take two steps back before moving on. With every step, there's a risk that our idea won't reach the target group at all, or only partially. When this happens we go back and make changes, deletions, and calibrations until the product functions flawlessly.
User Testing
When we decide on a solution approach - together with our customers, of course - we initially consider it only as a hypothesis. We develop a prototype, test it and experiment further. That way, we can make adjustments at any time.
Creativity
Ideation is our motto. And for that, we get the whole team on board! Different perspectives also provide different inspirations that enable the best solutions for our customers and end users.