The Right Branding for Your Start-up
We make your entire brand presence look professional, creative, and convincing.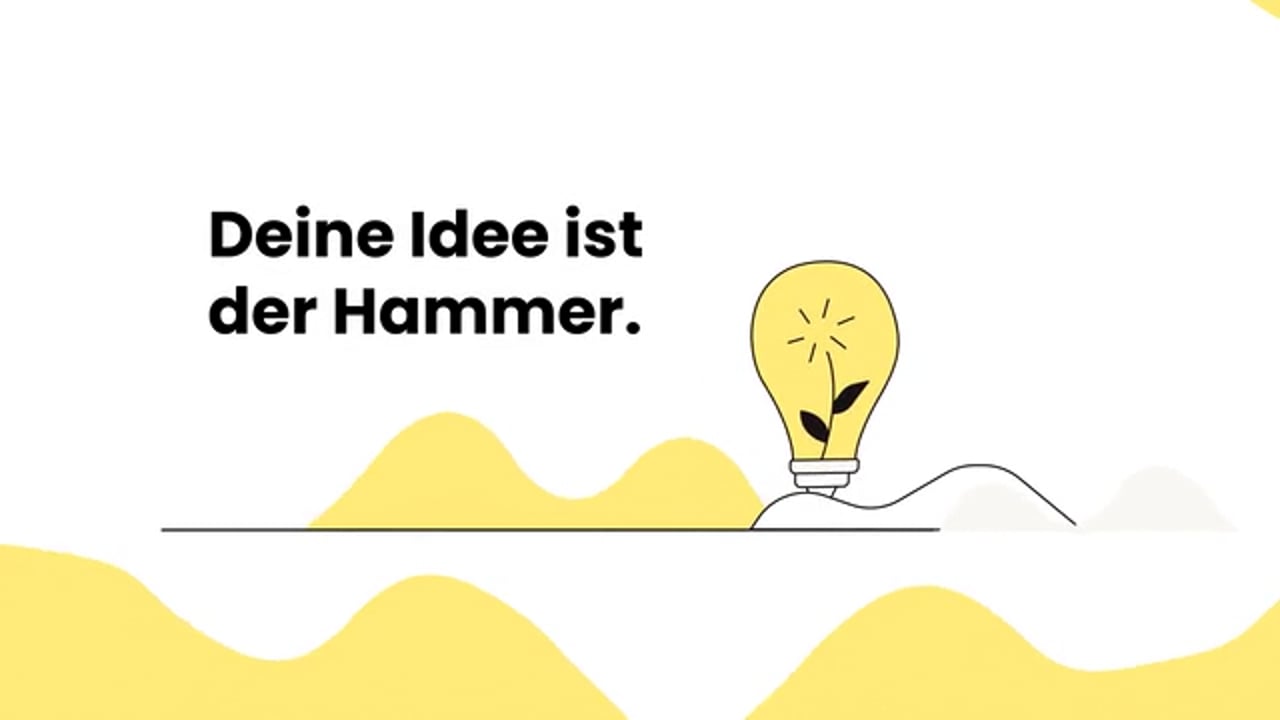 You have the idea. The one that is meant to not only change your life but more importantly the lives of your potential customers. Your head is filled with creative approaches and to-do lists. Any time to think about start-up branding while working on marketing, website, and advertisement? Most definitely not. This is where we come in.
You should concentrate on the things that really matter. We help you make your brand presence shine. The great thing about it? You get to choose which parts you really need – Your very own, customized start-up branding package. Noteworthy: We know life as a start-up – Fair prices we regard as a matter of course.
We Know What We Are Doing
We have years of experience in design, marketing, and putting things in a nutshell.
Time is Money
Your company is in the starting blocks - Now let's go fast. We are your branding agency!
Money is short
We know your budget is limited. This is exactly why we offer you everything for your marketing at a fair price.
Customize Your Branding Package
Cleverclip – Your Partner in Crime
You are king or queen in your field – We are it in ours. With Cleverclip you bring professionals on board. We support you in whatever you should not waste your energy on. 
We work closely with you and make sure our product convinces and goes down well with your target group. We focus on the end user – For them, we create the concepts and designs in your start-up branding.
From Bern, Pretty Please
We deliver everything from one pot. Cleverclip is your Bernese agency that offers you all the branding services in one go. We are regionally rooted - And at the same time internationally connected.
Only the Best for the Best
Your idea deserves professional support. Our talented, creative team creates your convincing brand identity.
Go With the Flow
We know what is currently in vogue in terms of design and corporate identity and move with the times.
FAQs for Start-ups
1.

Branding for startups - useful or useless?

Especially for startups, it is important to build and use a strong brand to stand up to the existing market environment and attract attention right from the start. Proper branding is indispensable to build an individual, recognizable image, especially in the early stages, and to actively manage the brand's reputation. Founders often focus on the actual business idea or their newly developed product and neglect marketing. Branding one's own company correctly contributes significantly to success.

2.

What does branding mean?

Branding is the development and targeted building of a brand into a strong figurehead, a strong identity. The aim is to differentiate one's own services and products from those of competitors and to associate them with specific messages and emotions. To achieve this differentiation from the competition, a unique selling proposition, often called USP, is developed. The customer recognizes the brand as such and, in the best case, associates positive characteristics with it.

3.

Why do you need branding?

The task of branding is to build trust, a good reputation and customer loyalty. The goal is to build a steadily growing base of loyal customers. This is achieved by continuously and consistently communicating the brand's identity and values in a meaningful and appealing way. Good branding means good and many customers, and that in turn means increased sales. The right branding conveys a story and establishes an emotional connection with customers.

4.

What services are included in the branding?

Branding creates the conceptual (brand identity) and visual identity (brand design) of a brand, which should take the desired shape in the minds of the target group. Branding is applied to a wide variety of services: The logo, the website, flyers, presentations, development of CI/CD, business cards – all kinds of products are designed with the appropriate branding.

5.

What is the aim of branding?

Customers should see the brand as positive and attractive and feel an emotional connection to it. A good branding stands out from competitors and associates certain emotions.
For Young Start-ups and Well-Established Companies
Get Your Personal Branding Started