Donald Trump becomes a meme
It was at the end of January when we first had the idea at a meeting to produce a card game with and about Donald Trump. The "Inauguration Day" of the new US president was just over and the world announced its bewilderment on Twitter, Facebook and all other possible news channels. This happened in different ways: Open criticism, funny slogans or expressive images. Within a very short time, Trump became an Internet Meme shared worldwide.
Seize opportunities
And we from Cleverclip also wanted to ride the Trump wave and get involved in the discussions. On the one hand, this was due to the political interest that is quite widespread in our country. And on the other hand – hand on the heart – an interest in PR.
Our idea: A trump card game on Kickstarter. It was supposed to give the player an entertaining and understandable understanding of what happened in the White House. The (creative) name: Dump the Trump.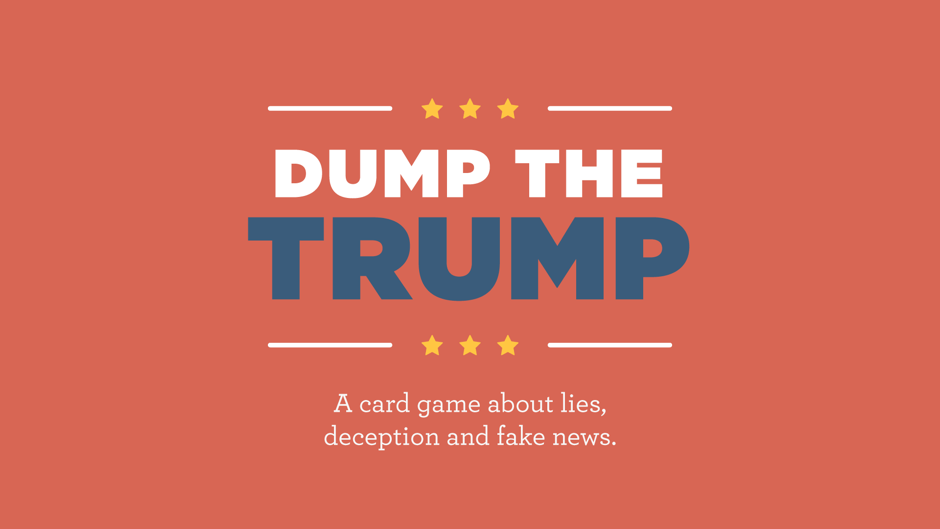 So we went straight to work. We designed the game in a hurry, conducted test rounds, designed the cards and of course produced an explanation video. We were actually very satisfied with the result. And after almost seven weeks of work, our Kickstarter campaign finally went online.
Moderate success
The Swiss media took up the Dump The Trump campaign on Kickstarter pretty well. Articles appeared in the Blick, Blick am Abend, Watson and BZ. Several radio stations also reported about the game. Even internationally known news portals like Producthunt and RT became aware of Dump The Trump. But the great international "viral" success failed to materialize. Why?
Window of opportunity
As quickly as Donald Trump took the social media world by storm, so quickly people got fed up with him again. In the news feeds, the discussions about the new president were silenced, we were all fed up. We noticed this trend during the production of Dump The Trump, but ignored our insight.
When we finally went live with our Kickstarter campaign, the wind had changed. We were suddenly no longer pioneers, but stragglers on the Trump wave.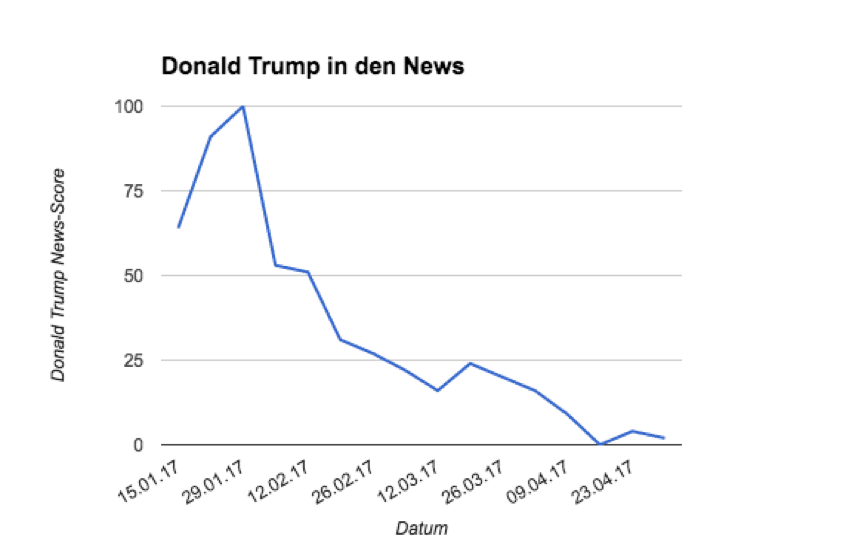 Donald Trump in the News – Source: Google Trends
Take-away: Speed is everything
Since then, we have been working intensively on what we could have done better. And, of course, there are enough covariates that have a lasting impact on the success of such a campaign. But time definitely seems to play the most important role.
Whether you want to make a funny comment on the Pepsi scandal or a meme on United Airlines' patient looping, you have to be fast. And you have to be damn fast. Weeks of work are wasted if you miss the right time. Rather, you should react immediately, and within a few days. We will certainly remember that next time – and it's best not to repeat our mistakes.
For convenience purposes this post has been translated automatically.