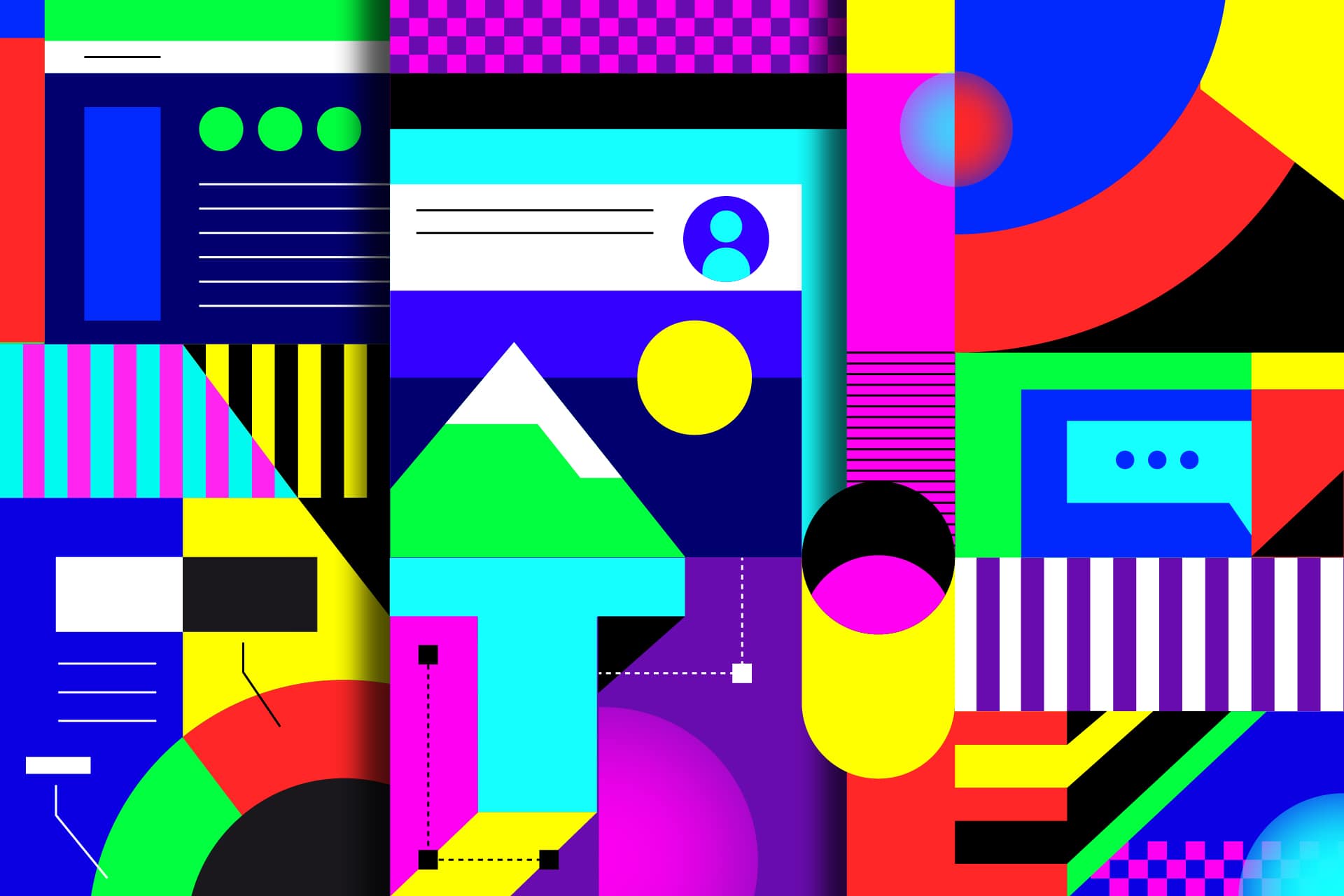 UX design, motion design, graphic design, digital design – to a layperson, they all sound kind of the same. Maybe that's partly because everything is somehow related to each other. While I went into more detail about motion design in my last article, today I'd like to define "digital design" in more detail. What exactly do you think of when you think of digital design? Computer graphics, animation, or UX? Any of those would be right, but it's best to start from the very beginning.
Digital Design Definition
As the name suggests, digital design encompasses any kind of design that appears in a digital format (e.g. on an app or website). Especially in the course of technical progress, digital design has become increasingly important and it is now hard to imagine everyday life without it.  From company logos, animations, websites to computer games, a wide variety of industries rely on digital design.
Digital design and graphic design – is there a difference?
Graphic design is often used simply as an umbrella term for different design variants. However, there are some differences. While graphic design focuses predominantly on static formats, digital design often includes moving elements, such as animations, interactive pages, and 2D or 3D modeling. The distribution channel can also be different: Digital designs are preferably consumed via screens, for example from tablets, computers or smartphones, and are also often associated with sound design. Nevertheless, both graphic and digital design have one main goal: namely, to communicate content with the help of visual storytelling.
A new form, which also belongs to digital design, would be interactive design. Interactive design goes one step further. In addition to the visual appearance, the focus is primarily on direct interaction with the content. The viewer becomes part of the experience.
What are the different types of digital design?
Digital design is suitable for different fields of application. Here is a small selection of the most common forms:
Web design
On a webpage, the use of digital design probably comes into play most often. Especially in today's age, a positive user experience is essential to avoid bounce rates on the webpage and to attract the user's attention. Good digital design can make all the difference here. Another subcategory would be the landing page – digital design plays an important role here as well.
Infographic design
Infographics summarize complex data in a visually vivid way and can thus wrap up even dry facts in an exciting story. In an infographic, the use of interactive elements can be particularly effective. For example, users can get personalized content by scrolling and clicking on specific buttons.
App design
An app is usually designed to fulfill a specific function, for example, in the context of digital learning, online shopping, or communication. Generally, it resembles web design but is optimized primarily for mobile devices.
Social Media Design
On social media, visual content generally gets higher shares than purely text-based content. Digital design can therefore be used to create exciting posts that present information visually. This can either be in the form of static posts, but animated formats are even more effective. Moving images get 1200% higher shares than images and text combined.
Presentation design
How do you manage to captivate the audience during a presentation? Certainly not with a usual template. Digital design can therefore be essential for any presentation to visually reinforce what the speaker is saying.
Presentation design can also support in the context of a trade fair event, for example, to inform visitors and hold their attention while all employees are occupied. For this purpose, the presentation can be played in an endless loop.
Digital design and marketing
Digital design is not only important to make products look visually pretty. Although design alone is not decisive for the overall user experience, the visual appearance plays an important role in binding the user to the respective product. Our brain processes visual content about 60,000 times faster than plain text and therefore places it better in long-term memory. Especially in times of today's media overstimulation, the importance of images and their narrative power is increasing. Marketing based on text-heavy messages and rational communication has little effect. Digital design can be used particularly effective when it comes to communicating brand messages to the target group. Below is a detailed overview of how design can positively influence marketing strategy.
Brand awareness
True to the motto "first impressions count," design is an important element in raising customer awareness of the brand in question and placing the product in the target group's memory for the long term. A strong brand with recognition value can be built up with a good design.
More Sales
Compelling visual content can stir emotions and thus motivate the target group to make irrational purchasing decisions. A 2019 study by QuickSprout also showed that users leave websites that are not visually appealing and look for alternatives.
Share and reach
As previously mentioned, digital design is particularly effective on social media to evoke emotions and thus gain higher engagement from the target audience.
The imagery is universal
Regardless of the user's native language, visual elements can be quickly grasped and interpreted. For this reason, digital design plays a decisive role, especially in the context of logo creation. But digital elements are also enormously important on the webpage to attract attention within the shortest possible time.
Do you need a digital designer?
Because of the increasing importance of digital design, the role of the digital designer is naturally becoming a key leadership position in the company.
Digital designers combine their creative skills with technical expertise to bring graphics, animation and other visual effects to life. Responsibilities include print and web design, as well as animating specific elements. In addition to designing digital products, they must also ensure that the UX is not neglected. Above all, a good digital designer should have the following skills:
Solution-oriented thinking
Creativity
Technical know-how
patience
team spirit
good time management
Openness to criticism and feedback
Since the digital designer often has to complete tasks in a short period of time, he or she should also be organized and able to work well under time pressure. But is it worth hiring a digital designer? Digital media has become an important part of daily life in our technology-driven world. Consumers crave an ever greater user experience with effects and stunning design. As I explained earlier, the digital design also significantly influences marketing strategy. Due to the increasingly complex tasks, this activity is simply not feasible for a layman. So especially those who want to convince with digital design should rather bring professionals into the race.
Digital Design Inspiration
So what exactly does digital art look like? There is no general answer to this question, because there are many different creative approaches. To give you a better insight into the different design possibilities, I exchanged ideas with Nadine, the Cleverclip graphic designer. Below is a little visual journey for inspiration.
Vasjen Katro (@baugasm)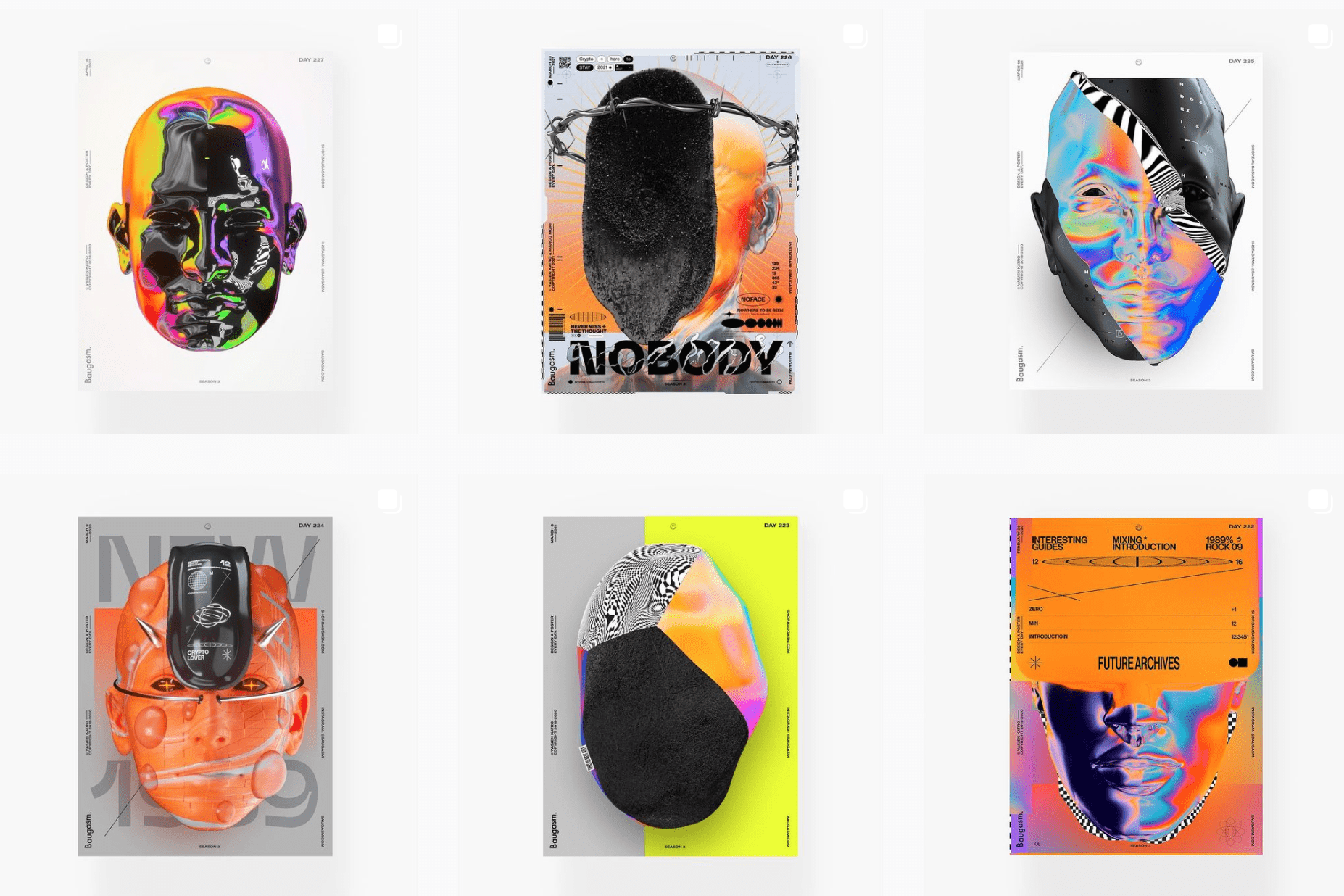 Magdiel (@magdiellop)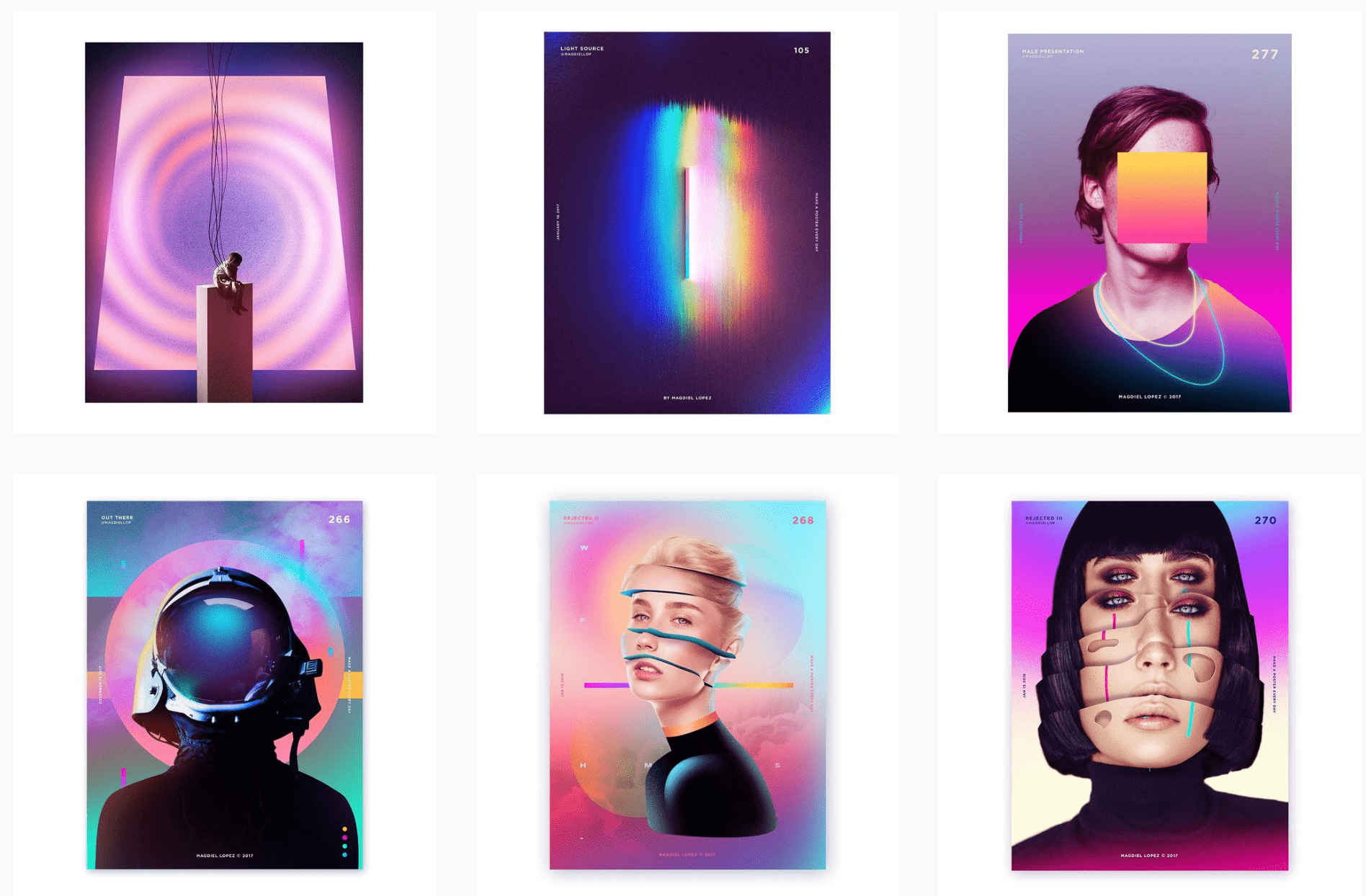 The first two examples prove how alternating the styles are in digital design. In both cases, magazine covers are created, but both with a completely different creative finish.
Let's move on to digital design in the form of 3D. The creation of three-dimensional elements is particularly complex, but the effect is all the more breathtaking. The designs look particularly realistic and allow the viewer to immerse themselves in their own fairytale world.
Steven Baltay (@realimposter)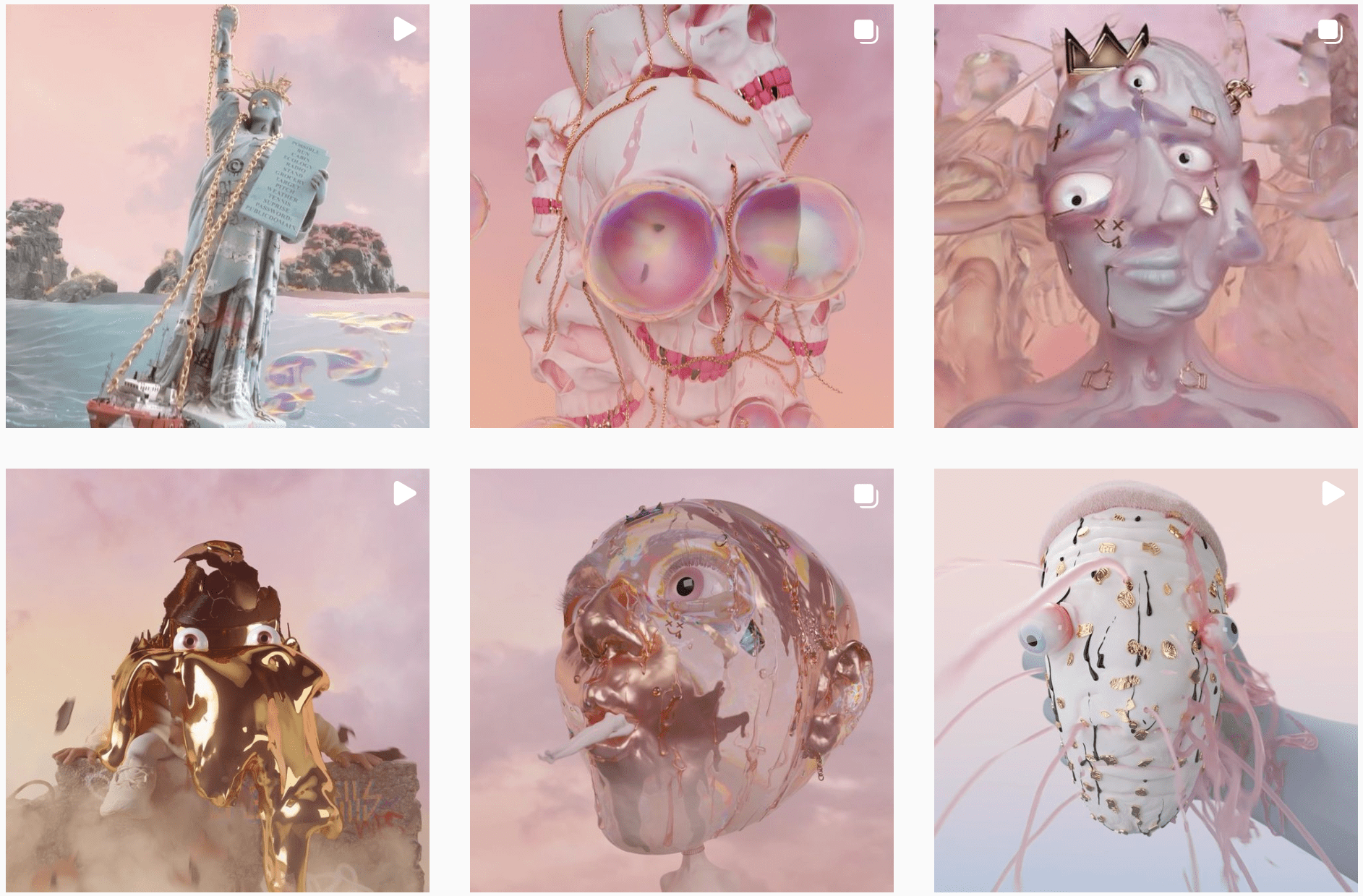 Blake Kathryn (@blakekathryn)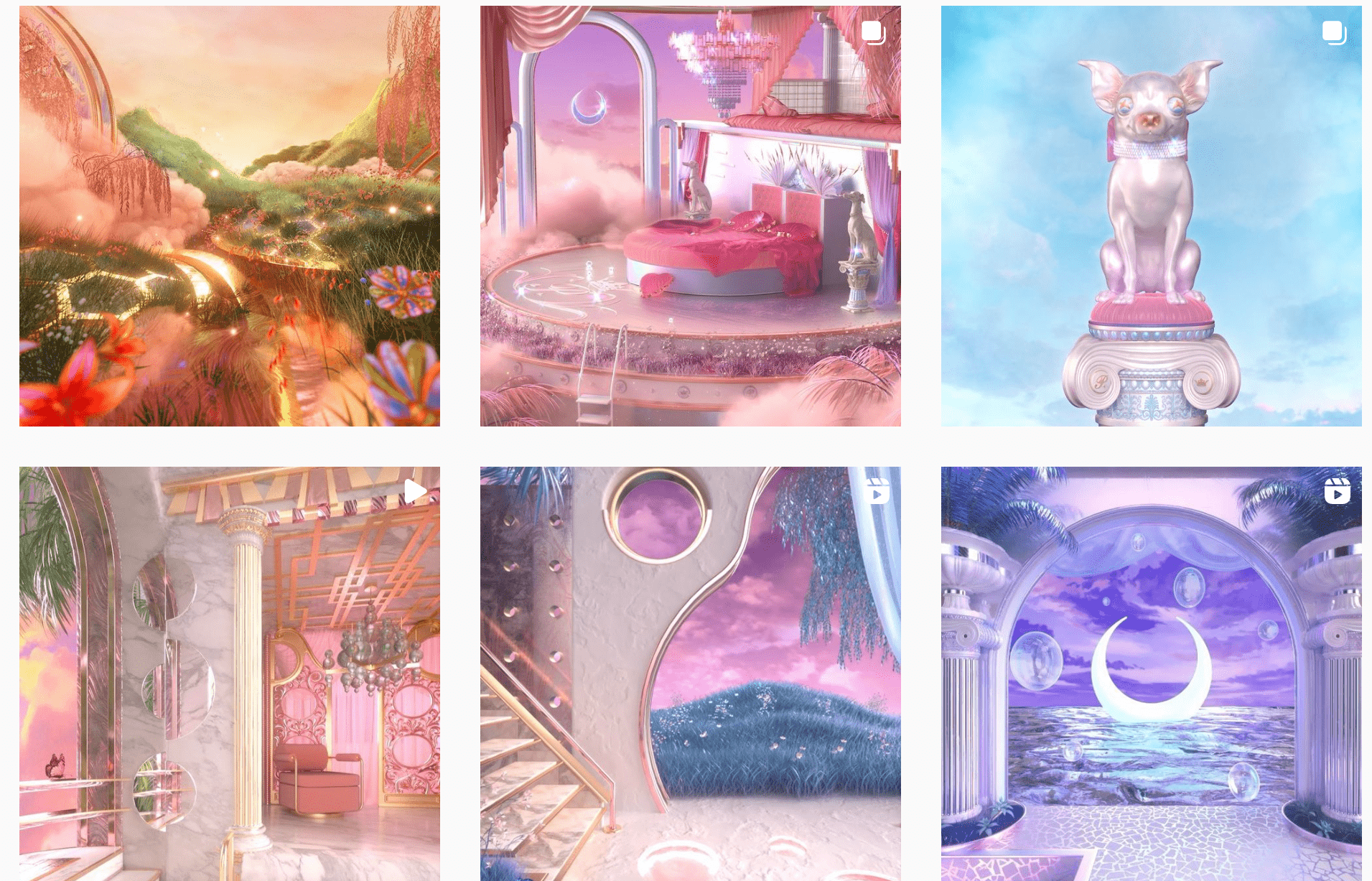 The following two examples again show a very different kind of digital design – most people probably wouldn't even call it one. But in fact, digital design can also appear to be analog.
Beatrice Blue (@beatrice.blue)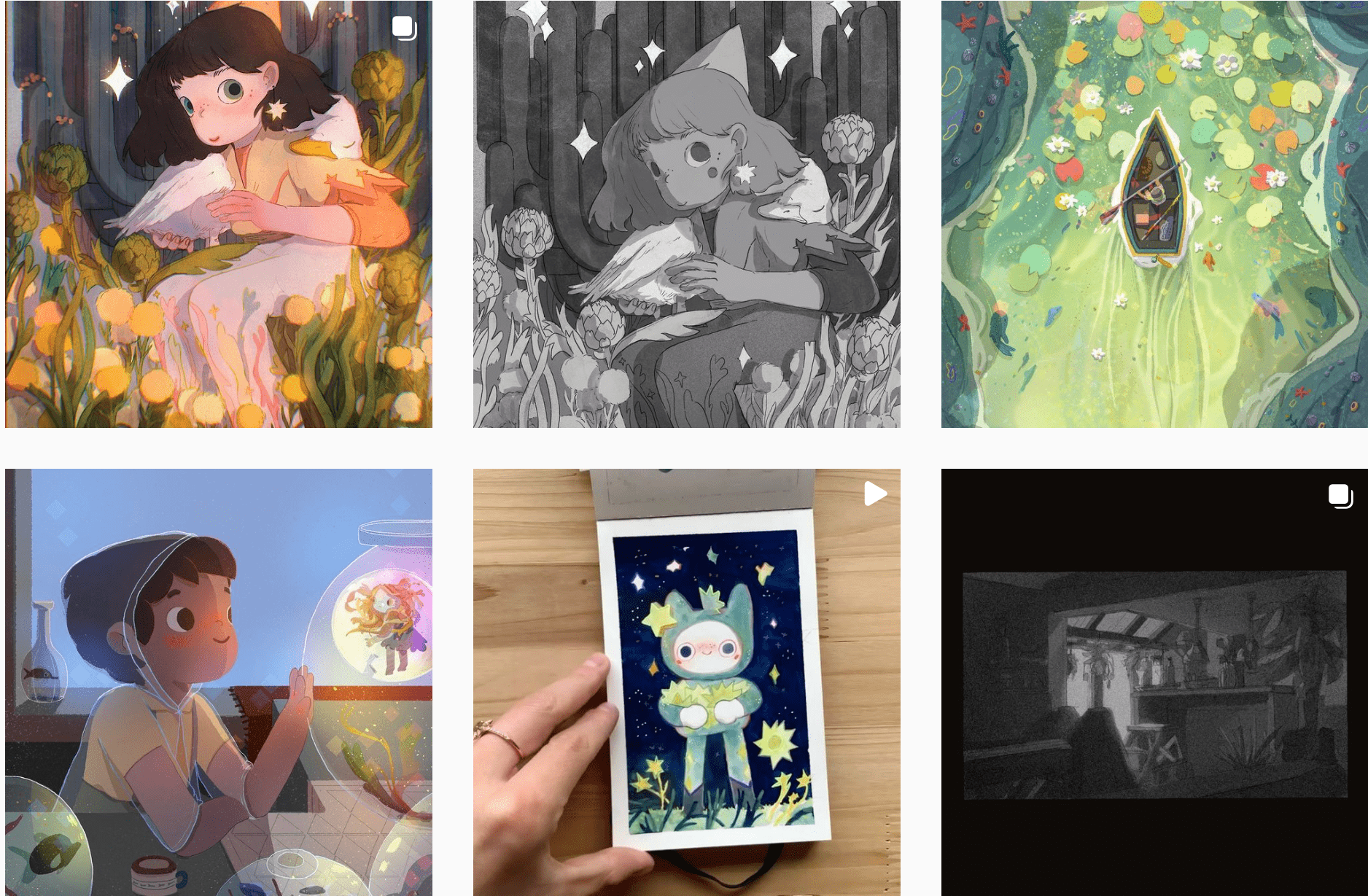 Joana Duernberg (@joanaduernbergillustration)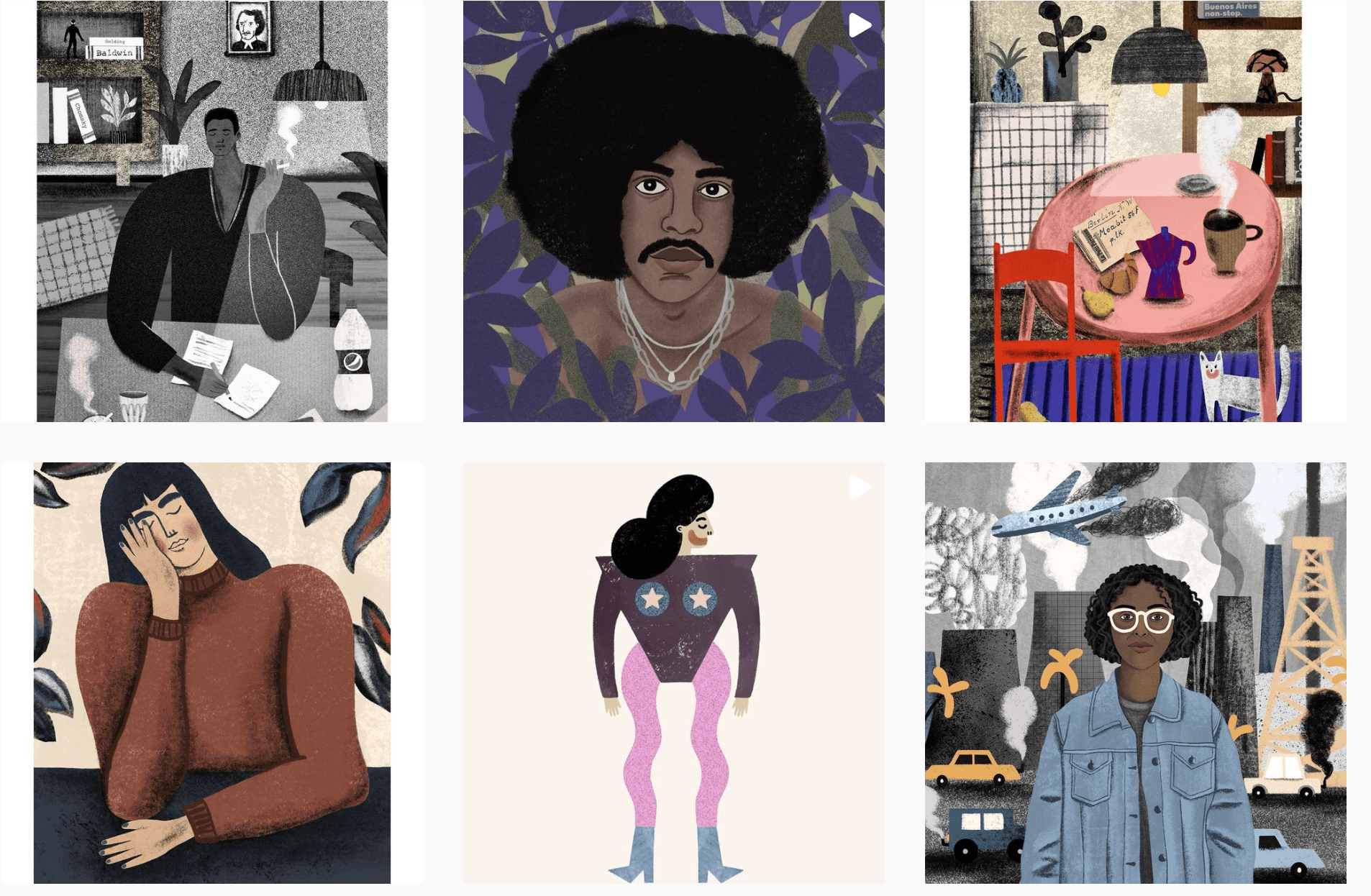 Below is an example of a vector-based design. A vector graphic is a 2D graphic represented on a plane, based on mathematical formulas. For this reason, they can be scaled as often as you like.
Stephan Schmitz (@schmitz_illustration)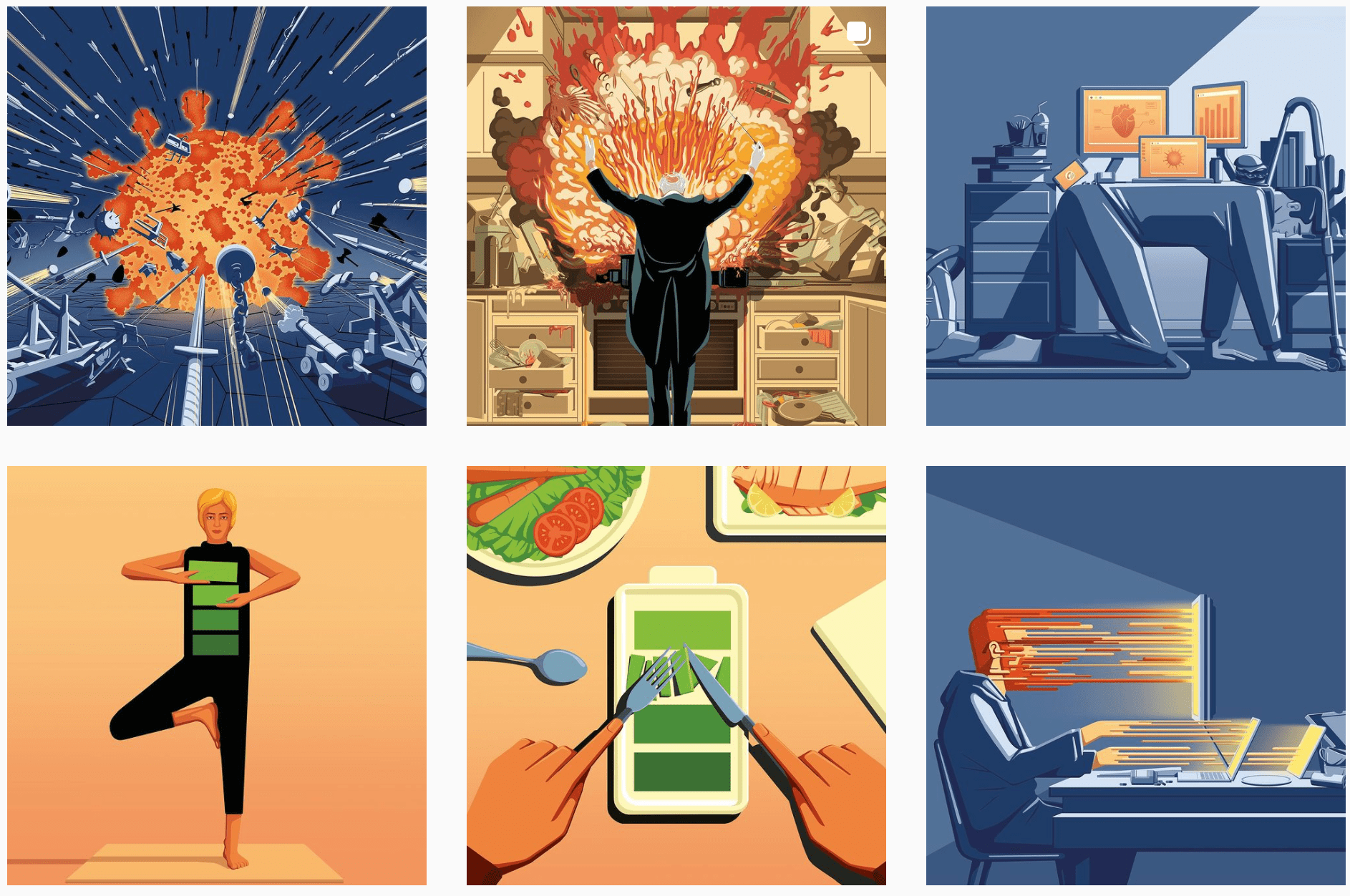 Conclusion
I hope you got a better overview of digital design after reading this article. As you can see, there is a wide range of digital design possibilities for different purposes and fields of application. At the same time, this discipline encompasses much more than just the actual design area. It goes hand in hand with marketing strategy and can therefore also influence sales figures. Do you need support? Then contact us and we will work with you to develop exactly the right design for your needs.
For convenience purposes this post has been translated automatically.