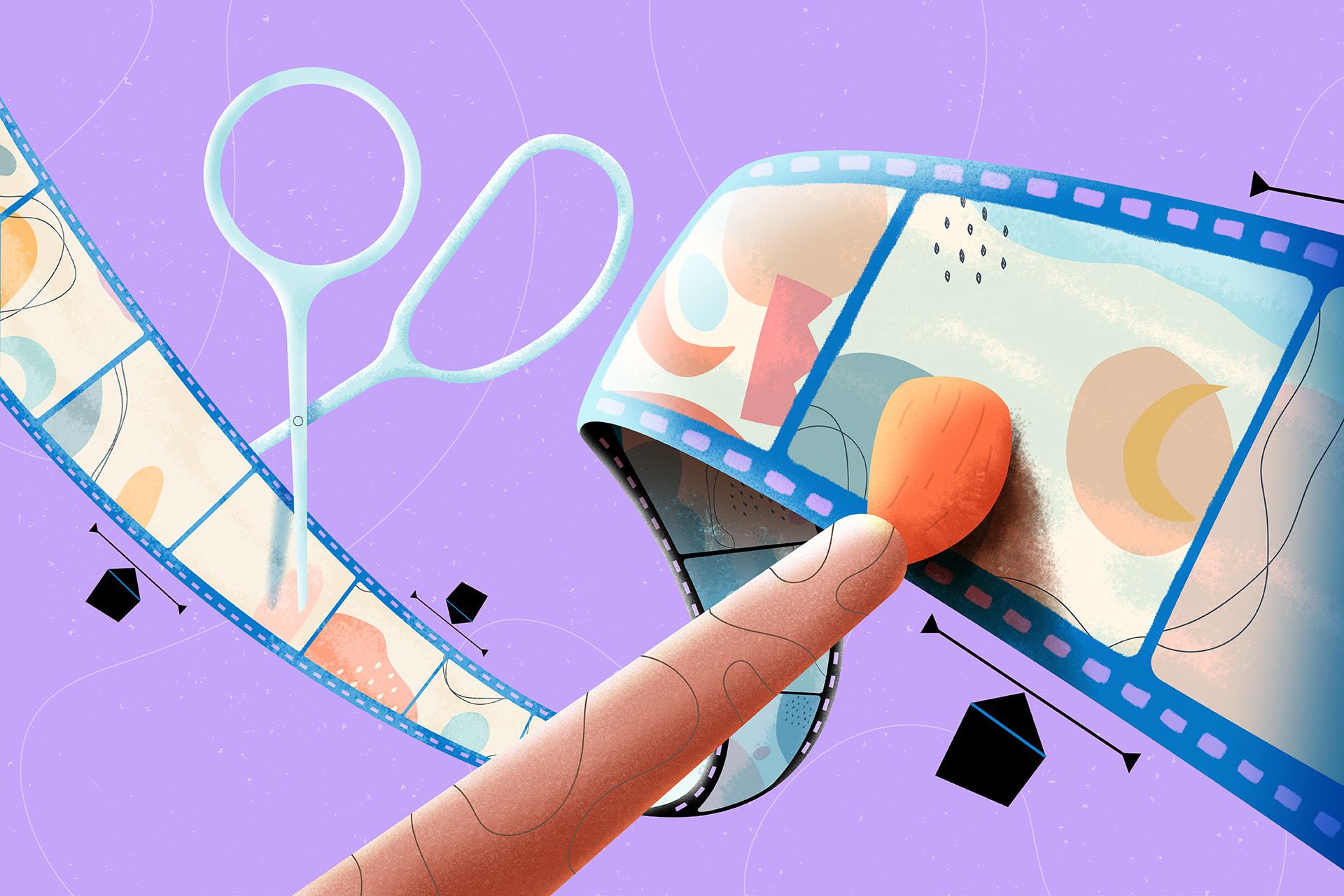 Who doesn't know it, you have a great video and want to edit it quickly and easily online, be it privately or professionally. It's good to have a video editor at hand.
You don't always need expensive professional software, you can also achieve a lot with online video editing tools. That's why we thought we'd make a list of the top video editors.
Nowadays almost everyone has a camera, whether it is a digital camera, a mobile phone or a game console, cameras are always available and ready to hand.
Considering the sheer mass of video material that is only uploaded to Youtube every minute, after all 300 hours, you can easily see how important videos have become.
Online video editors are actually suitable for everyone who would like to improve or edit their videos a little without being able or wanting to use complex software. That can be a small change at the job, for which one does not want to trouble the expert or also simply the private vacation video. In any case, you don't always have to resort to high-priced software, even free tools can now do a lot. Here are some of our favorite tools:
Links to the video editors:
Youtube Editor: probably the most used option. And you can easily share your finished projects!
Clip Champ: an easy to use tool, for those who don't need too many editing options.
Video Toolbox: this free option not only helps you edit your videos but also gives you a detailed analysis of your footage.
Online Video Cutter: another uncomplicated tool – perfect for first attempts at video editing.
Wevideo: the great thing about this option is that several people can work on the same project!
Powtoon: a perfect tool to create animated videos.
Wideo: here you have all the possibilities – from editing real film to creating animations.
Kizoa: the perfect option for someone who wants to create a professional looking video. Easy to use and yet versatile in its possibilities.
Design Wizard: the right option to easily create your own design for digital, print and social.
Creaza: This tool will help you produce a personalized video without much effort. Thanks to the large selection.
the right variant to easily create your own design for digital, print and social.
Vimeo Creator: A tool recently launched by Vimeo to create stunning, high-quality videos. Vimeo Creator offers hundreds of individual video templates and is available to Pro, Business and Premium users.
Adobe Sparks: Besides invitations, flyers, collages, covers or teaser films, the web app can also be used to design presentations, infographics and posters. For a project you can either choose one of the numerous templates or design it completely on your own.
Loom: We always like to use the site to shoot short tutorial videos including screencaps. It's very helpful especially for remote work. Those screencaps can be edited with some basic functions.
Canva Video Editor: Not a video software in the traditional sense, but definitely a very helpful site to spice up your content. With Canva, you can animate graphics to make GIFs or shorter clips that are ideal for sharing on social media.
Clipchamp: This site offers a range of online video tools to help you edit, convert, compress and record videos – all that without any software installation.
If you would like to go a step further and try out some software programs, here is a list of common programs that we can recommend:
Adobe Premiere Pro: It is probably the most widely used software, especially for beginners and semi-professionals. It also includes the management tool "productions", which allows teams to collaborate on video projects online.
Davinci Resolve: This tool enables the creation and production of video and film projects of any size. In addition to extensive video editing features, the focus is primarily on color correction. A free basic version is offered.
Openshot: A good option for small businesses which is especially useful for cutting and scaling clips. Valuable features such as credit scrolling, frame stepping, time mapping, audio editing and real-time preview are also available.
Thanks to its user-friendly interface, OpenShot is ideal for beginners.
Lightworks: The software is easy to use and also offers a series of detailed video tutorials so that even amateurs can quickly adopt new functions.
Videopad: The software is particularly suitable as a good starting point for beginners. Despite its easy handling, the software still offers a lot of special features like overlay audio tracks, which gives you a lot of creative freedom, especially in terms of sound – without the need for an additional music software.
Veed: Easy to use, even without any experience. It offers a number of additional editing features and effects. And on top of that, it's free.
Do you want to get more tips and tricks ? Then check out our blog or podcast. 
For convenience purposes this post has been translated automatically.