Sketch notes are a way to quickly and easily capture content visually. And right at the beginning: You don't need to be able to draw. Think of sketch notes as tools, not art! The combination of text and image helps you remember different content better. And all sorts of things: Recipes, holiday memories, maybe even a nice poem. But of course also in daily business: workshops, presentations or your personal notes you take during a meeting.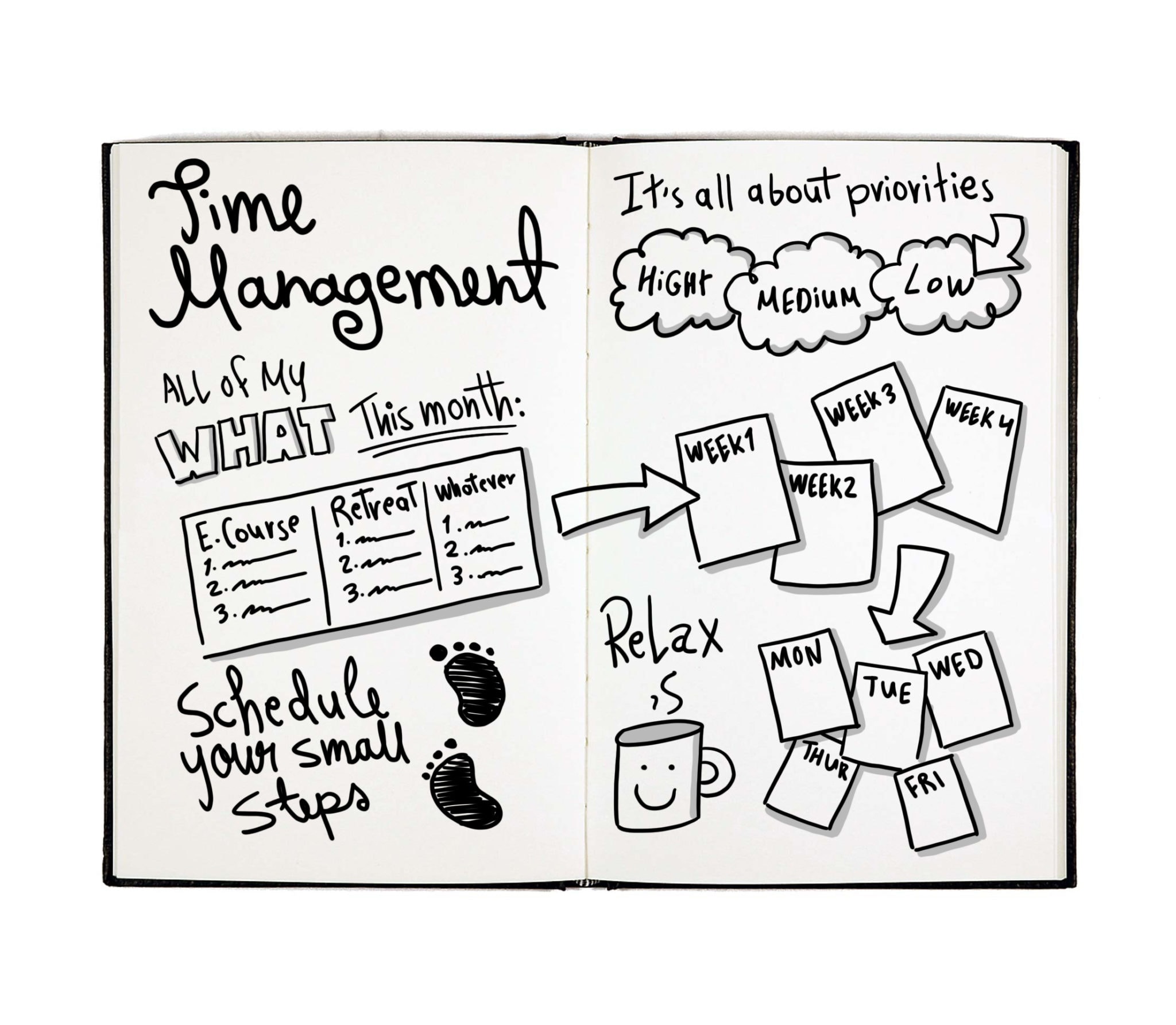 Sketchnotes – how it works
The best thing to do is just start – without thinking big. If you get stuck with an image, simplify it and add arrows, lines or a text element to make it recognizable. The more you practice, the easier it will be for you to come up with matching images to your content. Work with numbers, icons, symbols, and simple shapes. Over time, you'll have your own library of images to use. It's best to use a thick felt-tip pen, especially at the beginning. This will help you not to get lost in details and to work strikingly. If you have a little more practice, different pens can of course give your sketch notes that certain something – thin lines, large dots, hatched edges. With sketch notes there is no limit to creativity. Of course you can also spice up the pictures with different colours and give the especially important elements the necessary attention.
Once again: You don't need to be able to draw. With squares, triangles, circles and dashes, you can visualize just about anything with ease. With dashed lines or frames, for example, you can structure your notes, if you can't think of anything at all, speech or thought bubbles can help you, or you can use stick figures to simply represent someone. So you see, the possibilities are almost endless.
With Sketchnotes boring meetings are history
For a presentation in front of your colleagues, you will immediately shine with sketch notes – and certainly convince one or the other to adopt the method. And imagine if all subsequent presentations are designed so individually and creatively, then the time of boring meetings and half-empty flipcharts is quickly over. Once you've infected the others with the sketch note fever, you'll see that you'll all be more creative and achieve completely new results with your brainstorming.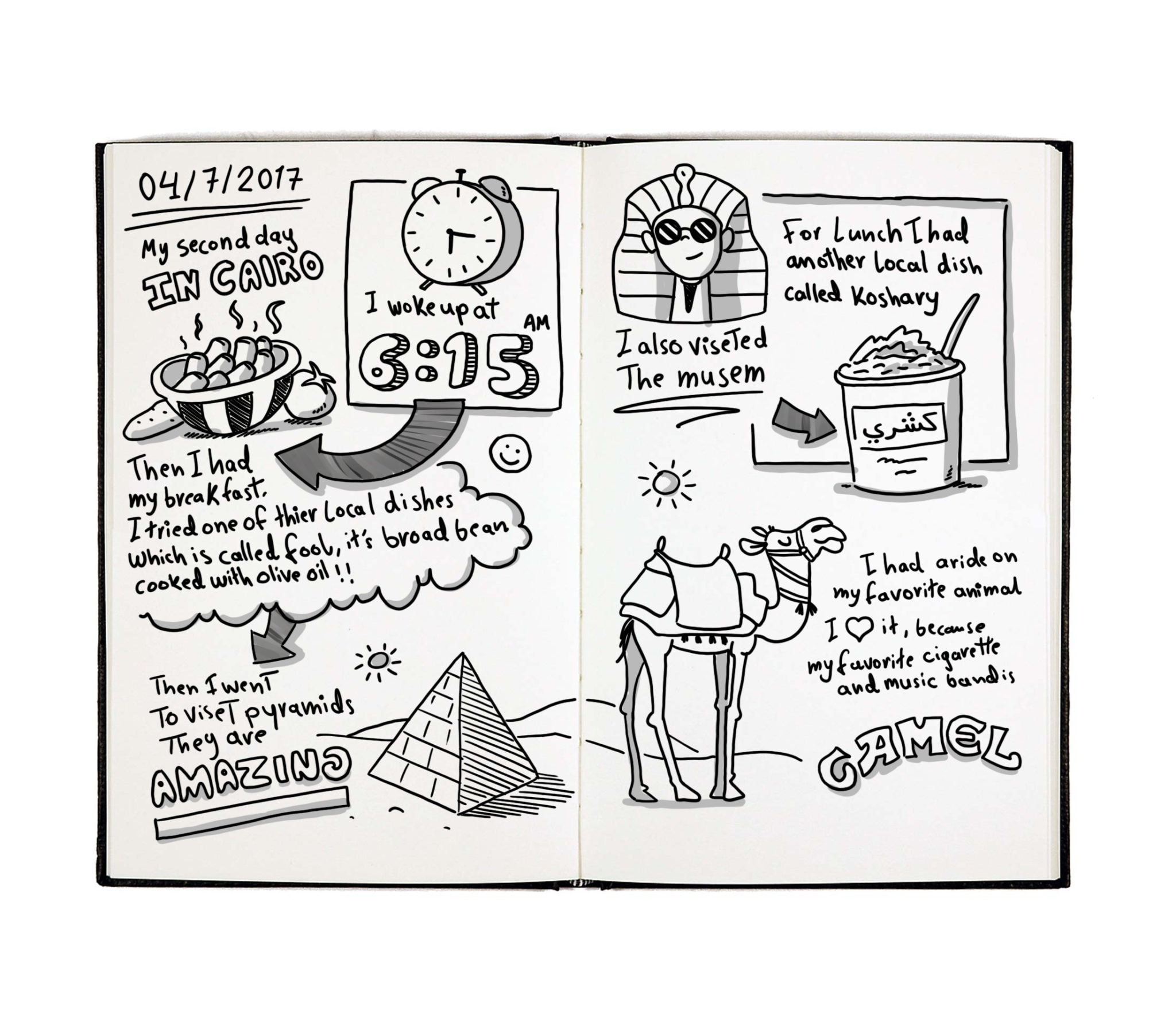 Don't forget: Document
Whether you're private or professional, document your sketch notes in a notebook or photographed and stored on your computer or smartphone. You'll see your progress on the one hand, and of course you'll be able to access the content if you forget something about it on the other. You can also look at your old sketch notes as exercise sheets and try to improve or supplement the pictures afterwards.
Sketch notes will help you to remember content more easily, they will stimulate your creativity – and above all: they are fun!
For convenience purposes this post has been translated automatically.