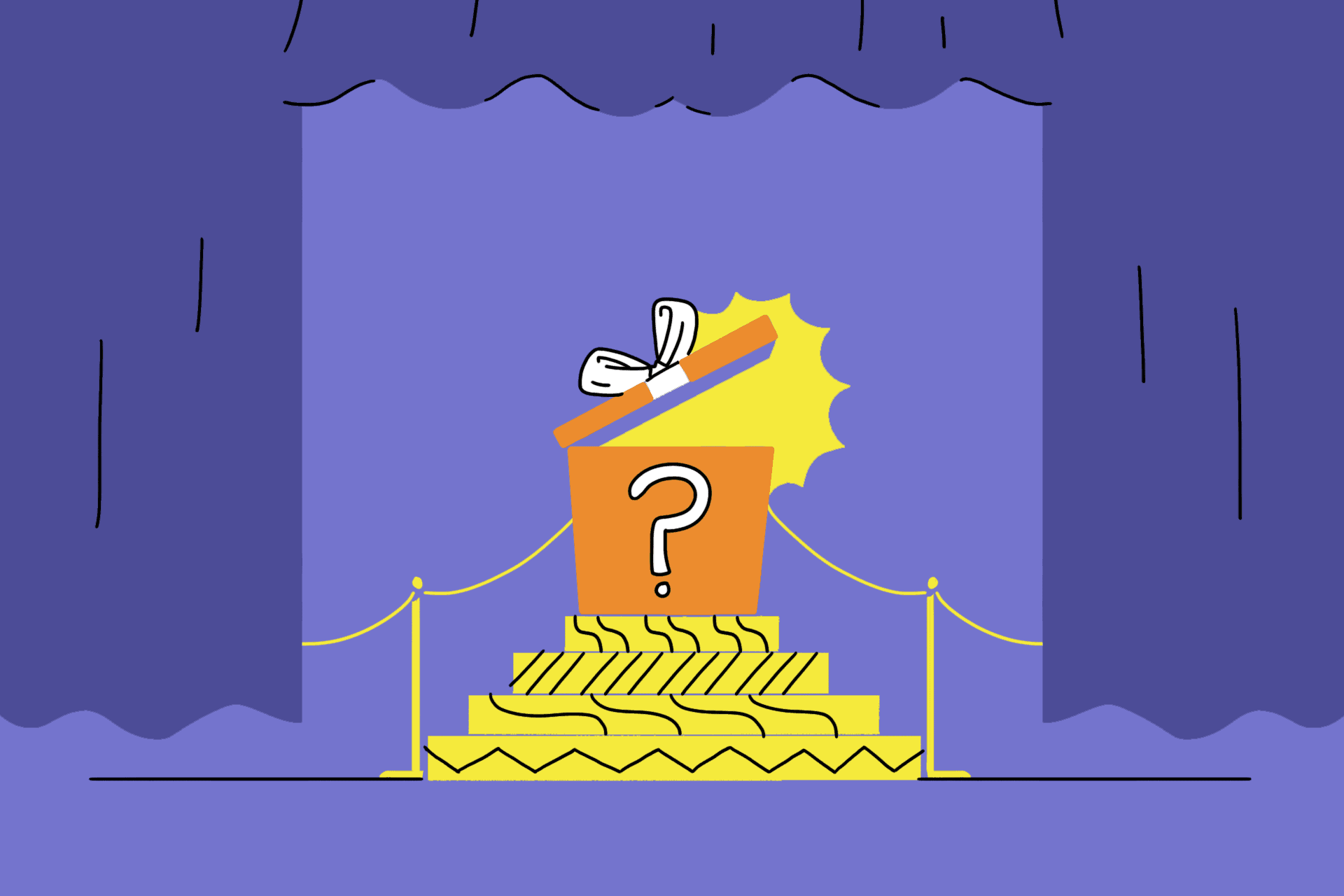 Was sagen sie im Marketing? Content muss einen Mehrwert liefern? Die Zielgruppe aufklären? Bieten Sie eine Lösung für den "Schmerzpunkt"? Ja, so soll es sein. Dann gibt es aber auch einen Querdenker im Videomarketing, der seinen eigenen Weg gegangen ist: Das Teaser-Video. Denn wie der Name schon sagt, zielt dieses Format darauf ab, den Zuschauer ein wenig zu ärgern, ihn im Ungewissen zu lassen und ihn in Atem zu halten. Kann dies wirklich eine effektive Marketingstrategie sein? Ach ja, absolut! Wir erklären Ihnen, was genau ein Teaser ist, welche Punkte zu beachten sind und warum es sich für Sie lohnen könnte, einen Teaser zu erstellen.
Was ist ein Teaser? 
Der Teaser ist heutzutage wieder eines von vielen Trendwörtern im Marketing und sicher haben Sie schon davon gehört. Ich gehe davon aus, dass die meisten von uns einen Teaser mit einem kurzen Clip verbinden. 
Tatsächlich ist es nicht ganz richtig. Ein Teaser ist per Definition einfach ein "kurzes Werbeelement, das die Neugier des Kunden wecken soll". Dabei kann es sich um verschiedene Formate handeln, wie zum Beispiel einen Film-, Musik- oder Textausschnitt.
Viele Unternehmen nutzen Text-Teaser, um beispielsweise auf Twitter eine neue Ankündigung zu machen. Auf einem Website-Blog enthält der Teaser oft eine kurze Einführung, um einen ersten Einblick in die Artikel zu geben. Letztlich umfasst der Teaser verschiedene Formate mit dem Ziel, die Aufmerksamkeit des Publikums zu erregen.
Da wir bei Cleverclip jedoch Bewegtbild und Interaktivität lieben , konzentriere ich mich hier auf das Teaser-Video. Im Gegensatz zu gewöhnlichen Marketingvideos geht dieses nicht auf den Inhalt ein und vermittelt keine bestimmte Botschaft. Ziel ist es vielmehr, die Neugier des Kunden zu wecken und so Vorfreude zu wecken, zB auf eine anstehende Kampagne, einen Produktlaunch oder ein Event. Besonders beliebt sind Teaser-Trailer, wie wir sie beispielsweise aus dem Kino kennen. 
Warum brauchen wir ein Teaser-Video?
Bevor wir uns die wissenschaftlichen Aspekte genauer anschauen, fragen Sie sich, ob ein Teaser wirksam ist. Nehmen wir die Filme als Beispiel. Man sitzt mit einer Tüte Popcorn und dann wird plötzlich ein actiongeladener und atemberaubender Teaser gezeigt. Genau das sorgt für den nötigen Hype und Spannung – manche behaupten sogar, dass der spannendste Teil eines Kinobesuchs ist.
Aber es muss kein Oscar-würdiger Teaser sein. Der Punkt ist, dass ein Teaser mit unvollständigen Informationen und einem offenen Ende den Betrachter motiviert, mehr zu erfahren. Denn das menschliche Gehirn gibt sich nur ungern mit Unsicherheit zufrieden. Ein Teaser in Form eines Videos ist besonders effektiv, weil unser Gehirn visuelle Elemente besser verarbeitet als textbasierte Informationen. 50 Prozent unseres Gehirns sind an der Verarbeitung visueller Inhalte beteiligt, 70 Prozent der sensorischen Rezeptoren befinden sich im Auge. Aus diesem Grund verarbeitet das menschliche Gehirn Bilder 60.000 Mal schneller als textbasierte Informationen und speichert sie besser im Gedächtnis. Statistiken bestätigen, dass sich 80 % aller potenziellen Kunden an Videoinhalte der letzten 30 Tage erinnern. 
Fenty Beauty, eine Make-up-Linie, die von der weltberühmten Sängerin und Modeikone Rihanna gegründet wurde, hat bewiesen, wie effektiv Teaser-Videos sein können. Mit einer Reihe kurzer Clips in den sozialen Medien hat Rihanna viel Neugier und Vorfreude auf das kommende Produkt geweckt. Vor der Veröffentlichung der Make-up-Linie hatte der Fenty Instagram-Account bereits 2 Millionen Follower und gewann an einem Tag weitere 600.000 hinzu – was Fenty Beauty zu einer der erfolgreichsten Social-Media-Produkteinführungen macht. Noch nicht überzeugt? Dann kommt hier der direkte Vergleich, schau dir folgenden Teaser an: 
Die Dynamik im Video und der dazu passende Soundeffekt ziehen die Aufmerksamkeit von der ersten Sekunde an auf sich. Stellen Sie sich nun vor, sie lesen stattdessen einen Text:  " Entdecken Sie die neuen Lipgloss-Produkte von Fenty. Mit einer breiten Farbpalette finden Sie den perfekten Look für jeden Anlass, Tag und Nacht. Fenty revolutioniert die Beauty-Welt. " Auch wenn Make-up und Beauty sind nicht unbedingt deine Spezialgebiete, ich denke, wir sind uns einig, dass ein Teaser viel effektiver ist.
Hier eine Zusammenfassung aller Punkte, die für einen Teaser sprechen: 
Buzz erzeugen
Den Hauptvorteil eines Teasers habe ich bereits mehrfach hervorgehoben: Spannung aufbauen, Vorfreude wecken und positive Mundpropaganda erzeugen. 
Frühe Marketinginitiative 
With a teaser, the product does not already have to be 100%. After all, only a brief insight is guaranteed and the customer is left in uncertainty. This also means that you can start the teaser campaign well in advance and thus make the best possible use of the marketing potential. 
Feedback from the target group
A teaser video enables two-way communication, because as soon as they publish a teaser campaign, users can comment, like and send messages. And precisely because a teaser is usually published in advance, you can get valuable information that you can take into account for the actual product launch. 
Versatile areas of application 
Teasers are not only suitable for the big screen. Quite the opposite: on social media channels in particular, they make it possible to build up a community in advance that looks forward to a new product together with excitement. But teaser videos can also be ideally integrated on the website and landing page, in an email or as part of paid ads. 
Teaser video – best practices  
A teaser is by no means a summary of thrown-together clips from a longer video. Rather, it is an individual mini-story designed to engage the viewer in its own way. To make the teaser as effective as possible, consider the following elements:
Cliffhanger 
Make the audience curious and don't reveal too much information at once, otherwise the teaser will lose its magic effect. The viewer should think "Oh wow, this is exciting" after watching the video. With teasers, it is therefore quite desirable to leave the viewer somewhat in the dark and to stimulate reflection, especially at the beginning of a campaign. However, once you've caught the user's attention, it can also be useful to give a little context. After all, the target audience should understand why the particular product is relevant to them. This is best built up gradually in several teasers. 
The suitable sound effect 
Although the visual elements are in the foreground, the power of music should not be neglected. Only in combination with the right sound emotions can be evoked and tension built up. Or have you ever watched a blockbuster without sound? 
Company name / logo 
It is important that the viewer associates the teaser with your brand or company. For this reason, the company name or at least the logo should appear at least once to create a connection between the story and your brand. 
CTA 
If possible, try to encourage the viewer to take further action and stay connected with them in the long term. This could be, for example, subscribing to a newsletter to receive updates about the product a "follow" on the social media channels or directly redirecting them to the website. 
Create a suitable hashtag 
A hashtag can work wonders, especially for a teaser campaign. Under branded hashtags, users can interact with each other and upload similar content. This way, you not only build a community, but you can also measure the engagement of your campaign. 
Visually appealing and interactive 
And last but not least, it should be a visual experience for the viewer. This does not mean that the video has to be a blockbuster production with special effects. As we all know, simplicity is often the highest level of perfection. It's more about the interaction of all elements and a generally professional design. So much for the points that make a good teaser. To ensure that your teaser is really convincing, here is an overview of the points you should avoid: 
Miss the timing:

Getting the timing right is absolutely key when it comes to a teaser, especially for an upcoming product launch. You need to have enough time to build excitement and anticipation. But if the time gap is too long, viewers may in turn become impatient and frustrated and lose interest.

Average content:

With easer, you should stand out from the crowd and you certainly won't succeed with boring content. Create a wow effect! Therefore, plan well and create an exciting storyline that captivates the viewer. Don't copy "global players" either. What really tells is the individuality – only in this way you create recognition value and stand out from your competition. 

Too oppressive:

Here is the other extreme. Not boring at all, but too rich in content. 
Zu viele Informationen, zu viele Spezialeffekte, bewegliche Elemente, Übergänge und vor allem 3D-Typografie. Einfach zu viel des Guten. Der Zuschauer soll sich trotz der rätselhaften Handlung nicht überfordert fühlen. 
Bereit für dein Teaser-Video? 
Ich hoffe, Sie wissen jetzt, dass ein Teaser eine wirkungsvolle Marketinginitiative sein kann, um Aufsehen zu erregen und das Interesse Ihrer Zielgruppe zu wecken. Sorgen Sie für eine spannende Handlung, schaffen Sie das nötige mentale Kino, gestalten Sie es optisch ansprechend, so interaktiv wie möglich und machen Sie es vor allem einzigartig! Nun, das klingt sicherlich einfacher, als es ist. Aber keine Sorge, wenn es zu komplex wird! Dafür sind wir da – denn wir sind Experten für Videomarketing und helfen Ihnen gerne weiter 😉 
For convenience purposes this post has been translated automatically.